News
Monday, April 15, 2019
MCC hosts April 17 Greenhouse Open House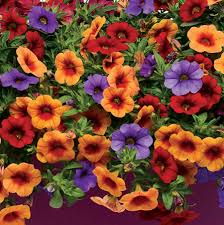 Explore how "Water Works" during a Greenhouse Open House April 17 from 2:30 to 6:30 p.m. in the Greenhouse on Montcalm Community College's Sidney campus.
Community members may learn about plants with unique water needs; view hydroponic growing systems; explore easy garden watering techniques; view Farm Bot, MCC's robotic gardener; preview the MCC Ag Club's hanging basket plant sale; visit with local water resources experts; and learn more about the Michigan State University (MSU) Institute of Agricultural Technology (IAT)-MCC ag programs.
In addition, the 2019 program graduates and local State FFA Degree recipients will be honored.
Everyone is invited to attend, and refreshments will be provided.
For more information, contact MSU-IAT Coordinator Merry Kim Meyers at meyersm6@msu.edu or (989) 328-1090.