News
Thursday, March 12, 2020
Update on MCC's Coronavirus actions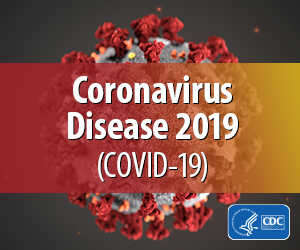 Our top priority is the health and safety of Montcalm Community College's students, staff, visitors and those they come in contact with.
With the COVID-19 virus picking up momentum, our Executive Team and Crisis Management Team are meeting multiple times per day to monitor the situation and make decisions based on recommendations from health officials.
We participated in a conference call with the Governor on Wednesday during which she shared recommendations that would help reduce the risk of exposure. In addition, we are working with our local health department and other health agencies as we make the decision on when to move our classes to an online format.
Course delivery:
Our faculty are ready to go online with courses at a moment's notice; however, some courses may still require face-to-face contact for labs and other hands-on requirements. We have procedures in place to support students with their courses and faculty and staff with their work.
Events:
Based on these recommendations, we are cancelling college events and meetings that may attract an audience of more than 100 participants. Please visit www.montcalm.edu/events for the most up-to-date information on events cancellations.
Travel:
MCC is limiting college-sanctioned travel.
General business:
At this time, MCC will remain open and operating for employees and will continue to provide all of its services.
Next steps:
This virus demands that we remain alert and make constant adjustments to our plans. Please continue to monitor your MCC student email for updates.
If you have not yet done so, please register for MCC's Omnilert mass notification system to receive instant messages in case of emergency, including college closings. Accounts expire after two years. Visit www.montcalm.edu/closings-and-cancellations to sign up for Omnilert or to login to view your profile.
You will find updates on MCC's COVID-19 status at www.montcalm.edu/coronavirus.