News
Tuesday, April 14, 2020
MCC offers new scholarships for summer students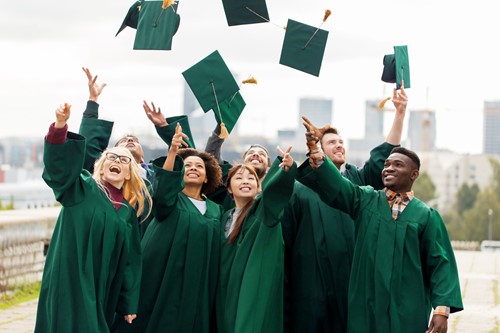 The Montcalm Community College Foundation (MCCF) is making new scholarship resources available to students taking summer classes at MCC.
For a limited time, students enrolled at MCC this summer will receive up to 50 percent off their course tuition, after any financial aid is applied.
"This opportunity meets a unique need at this uncertain time for individuals in our community who want to take control of their future," said MCCF Executive Director Lisa Lund. "High school juniors and seniors whose school year was cut short may be looking to earn college credit. Individuals who are unemployed or looking to upgrade their skills may find this to be a great time to do that.
"There are also students who join us from other colleges or universities to either work ahead on courses that will transfer or to come back after a change of plans," she added.
According to Lund, the tuition scholarships will be awarded on a first-come, first-served basis until the resources are fully expended. The scholarships will be automatically applied to student accounts by the college's business office when students register for classes. Students who have already registered for summer courses or have received the Ash 2+1 scholarships will have this summer scholarship applied to their student account, too. The offer is valid for both in-district and out-of-district students.
"Since summer session is only eight weeks, it is a shorter time commitment than a typical semester. This tuition scholarship will be helpful to students who are trying to work ahead during the summer months," Lund said.
Deadline extended to apply for annual MCCF scholarships
The deadline to apply for scholarships for the 2020-2021 academic year at Montcalm Community College (MCC) has been extended until April 30.
MCC and the MCC Foundation offer more than $360,000 in scholarships annually to students, with 230 scholarship awards worth $181,000 offered during this application cycle.
Visit www.montcalm.edu/scholarships to apply or for more information.