News
Tuesday, February 16, 2021
Tri County high school student getting ahead on college through dual enrollment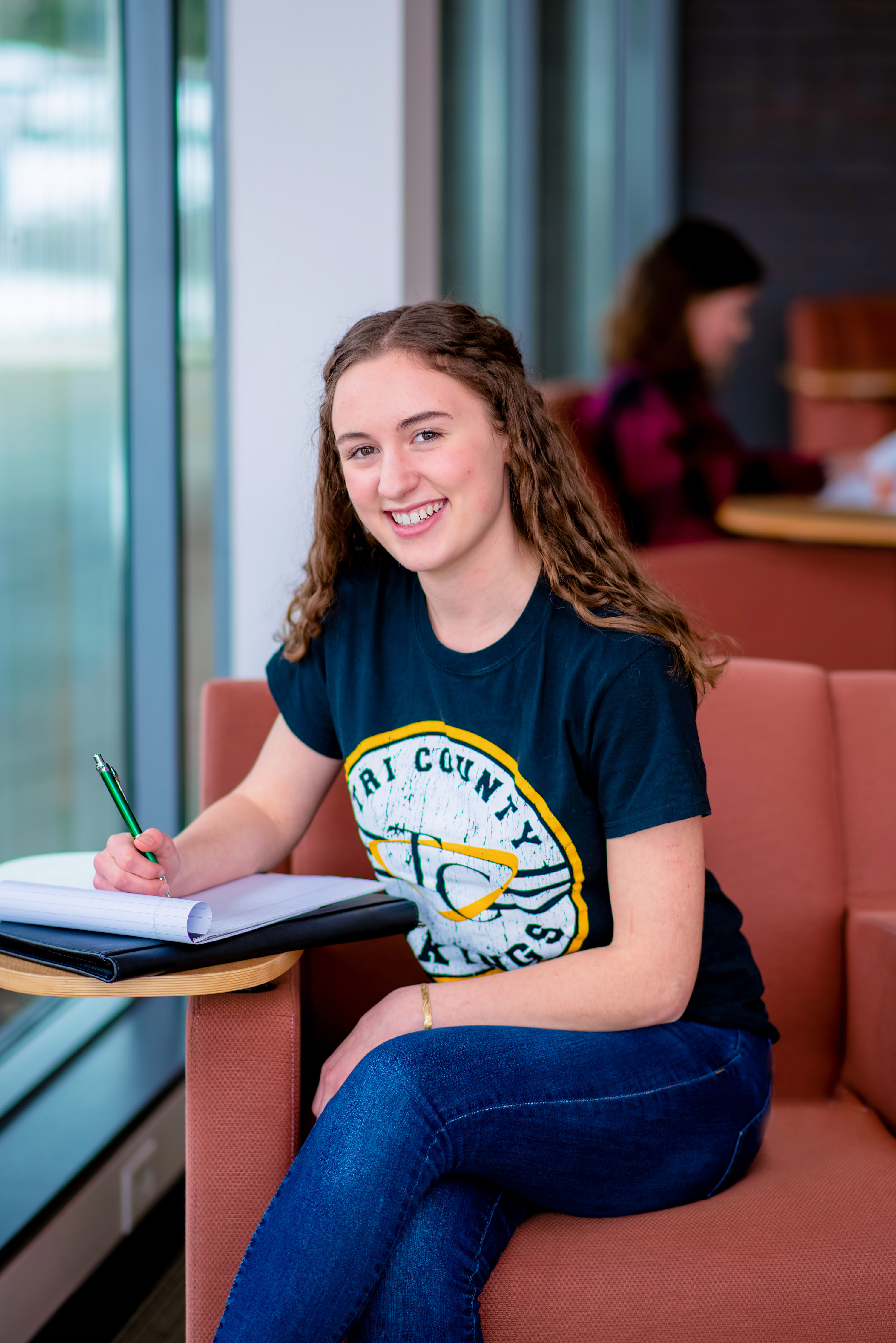 Dual enrolling in classes at Montcalm Community College has taken Meghan McGiverin out of her comfort zone, and she likes it.
The 17-year-old junior at Tri County High School is in her second semester of college. She said before COVID, she likely would not have chosen to enroll in online classes, but she's glad she did.
"I like my classes that are fully online because I can do them on my own schedule and at my own pace," she said. "I never considered online before the whole pandemic. It's a good fit for me. I have definitely had a good experience."
McGiverin is currently enrolled in three MCC classes and took two during the 2020 fall semester. This semester, her College Algebra and U.S. History classes are live online – where she attends class virtually through Microsoft Teams at a set time and can interact with her instructor and classmates as if they were all in a classroom together. Her third class – Bioethics – is online.
"I like the Teams classes, too," McGiverin said, "because we have a teacher there and we can talk to them kind of like a regular classroom setting."
McGiverin said she's glad her high school counselor shared the dual enrollment opportunity with her and others at her school. She said she had choices for colleges to attend through dual enrollment, but chose MCC because it offered classes she was more interested in as she considers her future.
"MCC was a little closer for me, and I felt it was a better fit for me," she said. "I plan to take all of my general education courses and prerequisites at MCC and then transfer to a four-year university."
McGiverin plans to study pre-med and eventually become a dermatologist or pediatrician.
Dual enrollment at MCC allows students to take college-level courses while still in high school and receive both high school and college credit. Through dual enrollment, students can take up to 10 college classes, and their high school helps pay tuition and fees up to an approved dollar amount. For more information about MCC's dual enrollment offerings, visit montcalm.edu/dual-enrollment, call the Student Services Department at (989) 328-1277 or email studentservices@montcalm.edu.