News
Tuesday, June 22, 2021
Edmore mother-daughter decorate lunch sacks to support local cause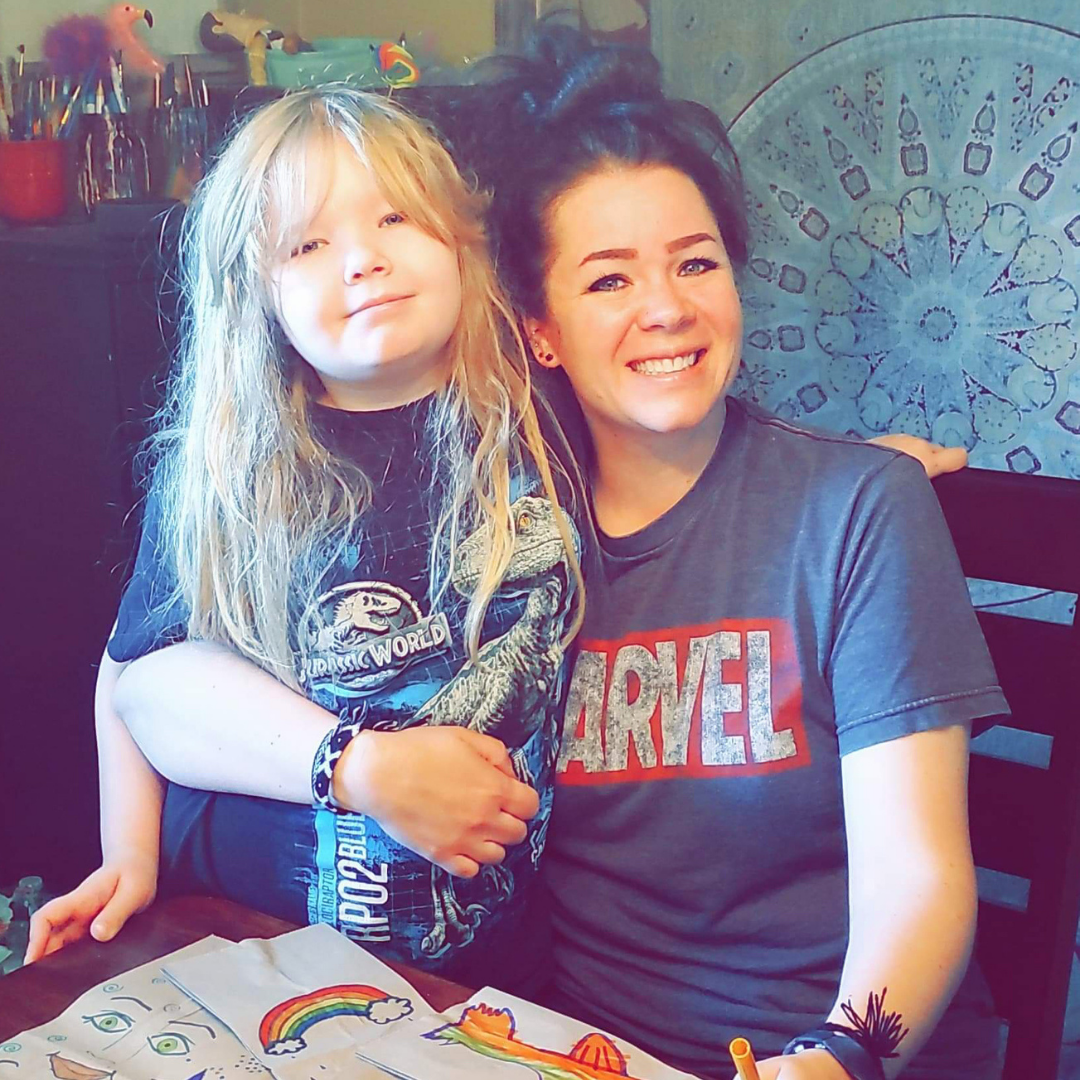 Montcalm Community College Custodian Chelsea Sunderlin, and her daughters, seven-year-old Josephine, and 15-year-old Sydney, are helping put a smile on a child's face one lunch bag at a time.
The Six Lakes-area residents have been volunteering their time to decorate brown paper lunch sacks as part of the college's 10,000 hours of service project. The lunch sacks will be given to IM Kids 3rd Meal, which provides more than 700 brown bag meals for home to local elementary children every school day who are food insecure.
"We have been having a blast coloring the lunch sacks," Chelsea said. "It feels good helping the community and putting a smile on a child's face."
While dozens of volunteers and their families have participated, the Sunderlin's have uniquely decorated more than 100 lunch sacks on their own.
MCC President Stacy H. Young, Ph.D., said the 10,000 hours of service project is aimed at creating awareness for a variety of needs and the impacts volunteering has on the community as a whole.
"Community is our middle name, and we are committed to supporting the areas we serve," Dr. Young said. Visit montcalm.edu/service for more information.