News
Tuesday, July 27, 2021
MCC partners with United Way for community service project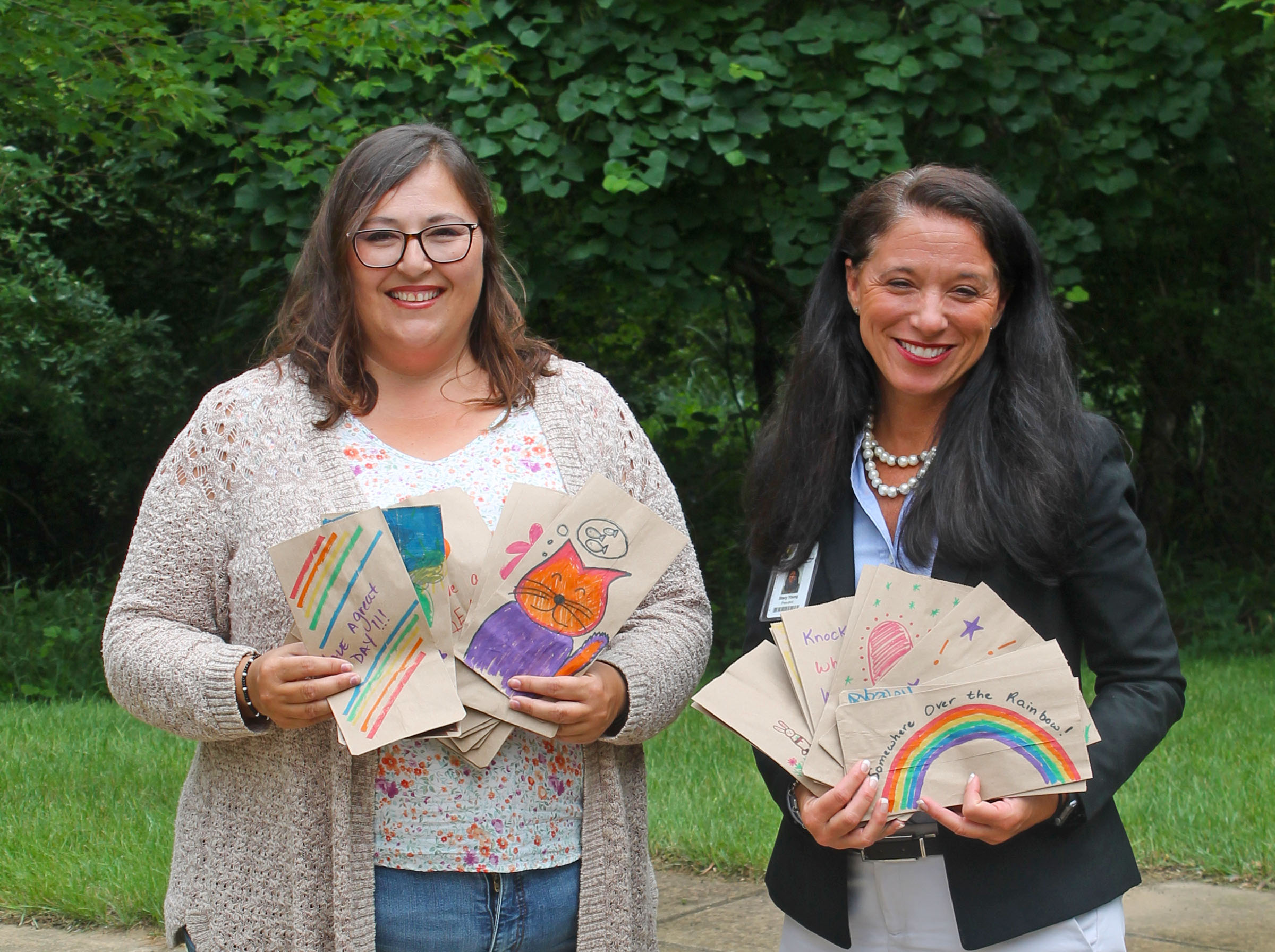 Montcalm Community College is giving back to the community one project at a time.
MCC recently partnered with United Way Montcalm-Ionia Counties to decorate lunch bags for the organization's IM Kids 3rd Meal program, which provides more than 700 brown bag meals for home to local elementary children every school day who are food insecure.
MCC President Stacy H. Young, Ph.D., said this is just one of the ways college employees and students are working to support the community.
"This year, we challenged our employees and students to work toward achieving 10,000 volunteer hours to help make a difference in our community," Dr. Young said. "Decorating lunch sacks has been a fun project that anyone can do at any time.
"We have so many creative people working on them," she said. "It makes me smile every time I look at them with their brightly-colored designs and fun messages. Our volunteers have included school-age children as well as adults. We hope their work also puts smiles on the children receiving the bags."
Terri Legg, Executive Director of United Way Montcalm-Ionia Counties, said she appreciates support from all the volunteers and the network of giving that volunteerism inspires.
"Our community projects are important because we know that in the philanthropy world giving starts with giving," Legg said.
"We have noticed a change in the way that our younger generations are giving. They want to give to a cause that they love, but they usually want to give to that cause after they volunteer for that cause," Legg said.
"What we are finding is that community service volunteer projects are critical and they're something our schools are building into their curriculums. So, something as simple as a lunch bag may not seem that significant, but it's a big deal because every meal comes with a decorated bag. When you think about how many bags we need for an entire school year, when we have an organization or individuals decorating bags, it makes a big difference," she said.
"We find that a community thrives more when people are invested in the community. Projects such as decorating these bags is a great way to get people to start to give back," she added.
Dr. Young said MCC's 10,000 hours of service project is aimed at creating awareness for a variety of needs and the impacts volunteering has on the community as a whole.
"Community is our middle name, and we are committed to supporting the areas we serve," Dr. Young said. Visit montcalm.edu/service for more information.