News
Tuesday, September 14, 2021
Sept. 23 One Book Closing Celebration features Michigan Author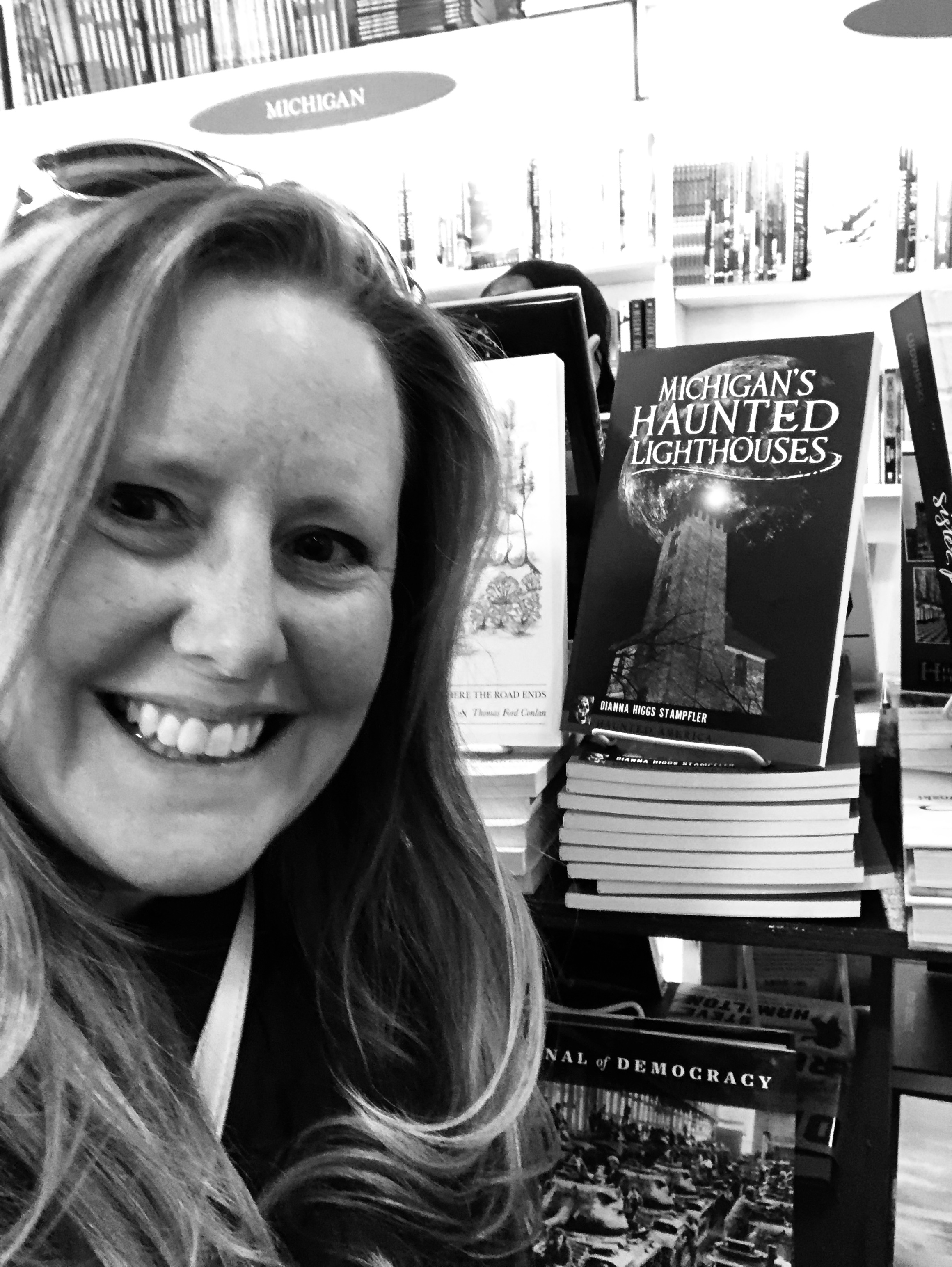 Written by Shanika P. Carter
Dianna Stampfler, Michigan author of "Michigan's Haunted Lighthouses," will share captivating stories about lighthouses in Michigan with spooky tales of ghosts and spirits during the One Book One County Montcalm Closing Celebration on Sept. 23 in rooms D303-305 in the Beatrice E. Doser Building on Montcalm Community College's Sidney campus.
Focused on her book of the same name, Stampfler's "Michigan's Haunted Lighthouses" presentation will spotlight 13 lighthouses in Michigan.
"I have been researching lighthouses in the Great Lakes State since the late 1990s and presenting on the topic for nearly as long," explained Stampfler, who considers her stories more than haunted tales.
"They're a look back into the lives of these keepers who tended lights, sometimes for decades on end, and who I believe are so drawn to their 'job' that they remain diligent in the position even after death," she said.
Stampfler was originally scheduled for an event last March, which was cancelled due to the COVID-19 pandemic. MCC will now have the pleasure of hearing from the author, who says that a new children's version of her book, "The Ghostly Tales of Michigan's Haunted Lighthouses," was released earlier this summer. Her second title, "Death & Lighthouses of the Great Lakes: A History of Misfortune & Murder," will be released next year.
Katie Arwood, Library Director at MCC, considers the planning for this closing event a wonderful task in pairing up a dynamic speaker, such as Stampfler, with a One Book selection.
"Dianna is entertaining and a natural storyteller, and I know our guests will be captivated by her program," Arwood said.
The 90-minute program is free to the public and will include a time for guests to ask Stampfler questions.
There will also be a book signing after the discussion. Books will be available to purchase during the event for $19.99 plus tax (cash and credit). To learn more about the book, visit promotemichigan.com/product/michigans-haunted-lighthouses.
Admission is free, and seating is limited. Please RSVP to attend by calling the MCC Library 989-328-1261 or emailing librarystaff@montcalm.edu.