News
Thursday, October 21, 2021
Faculty Focus: Sara Rittersdorf teaches Chemistry at Montcalm Community College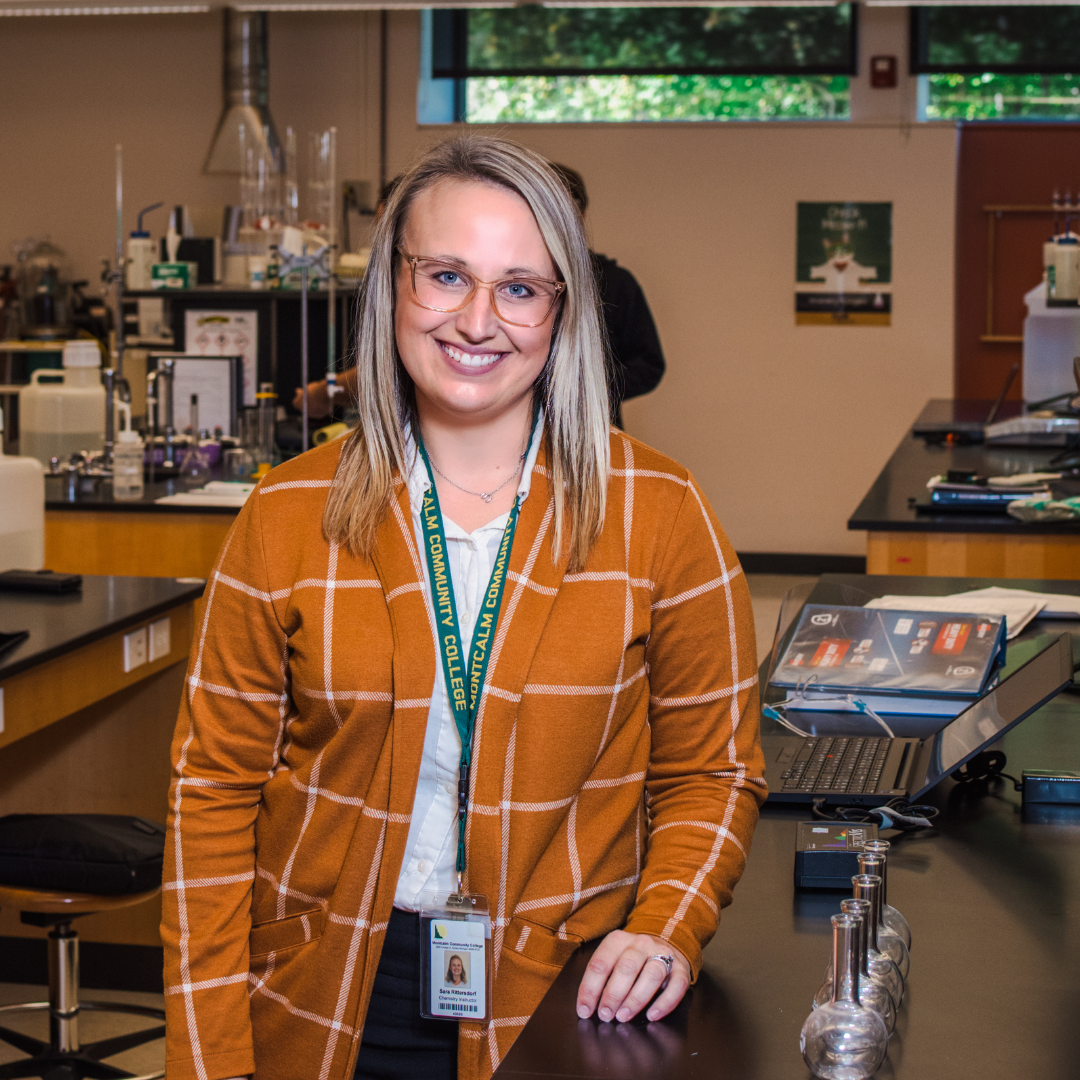 Sara Rittersdorf is a full-time Chemistry Instructor at Montcalm Community College. She first came to the college as a dual-enrolled high school student and found her way back here several times for part-time jobs throughout her college years.
After graduating from high school, she received her Bachelor of Science in Chemistry, a Minor in Math and a Secondary Education Teaching Certificate from Michigan Technological University. She went on to earn a Master of Arts in Science Education from Western Michigan University and is anticipating a Master of Science in Applied Statistics from Michigan Technological University in December 2021.
Before joining MCC full-time in August 2021, she spent 11 years working in the K-12 school systems primarily as a math teacher, but she also taught chemistry. During her first two years as an educator, she worked in Arizona. She especially loved this time in her life because she was a quick drive to Las Vegas or the Grand Canyon and could visit on a whim.
Sara has been married to her husband, Ryan, since 2011. They have three children together: Addison, Miles and Elliot. They also have a house full of pets including three dogs, a bunny, and a cat and this summer they raised pigs.
When asked who she admires most, Sara said her parents. She said they have always worked hard for what they have and live a simple life keeping their focus on family.
Five facts about Sara:
She played the violin for several years.
She played in euchre tournaments in college.
She is an only child.
Her right foot is a half-size larger than her left
She is right handed but left eye dominant.