News
Tuesday, May 3, 2022
Meg Martin to speak at May 6 Commencement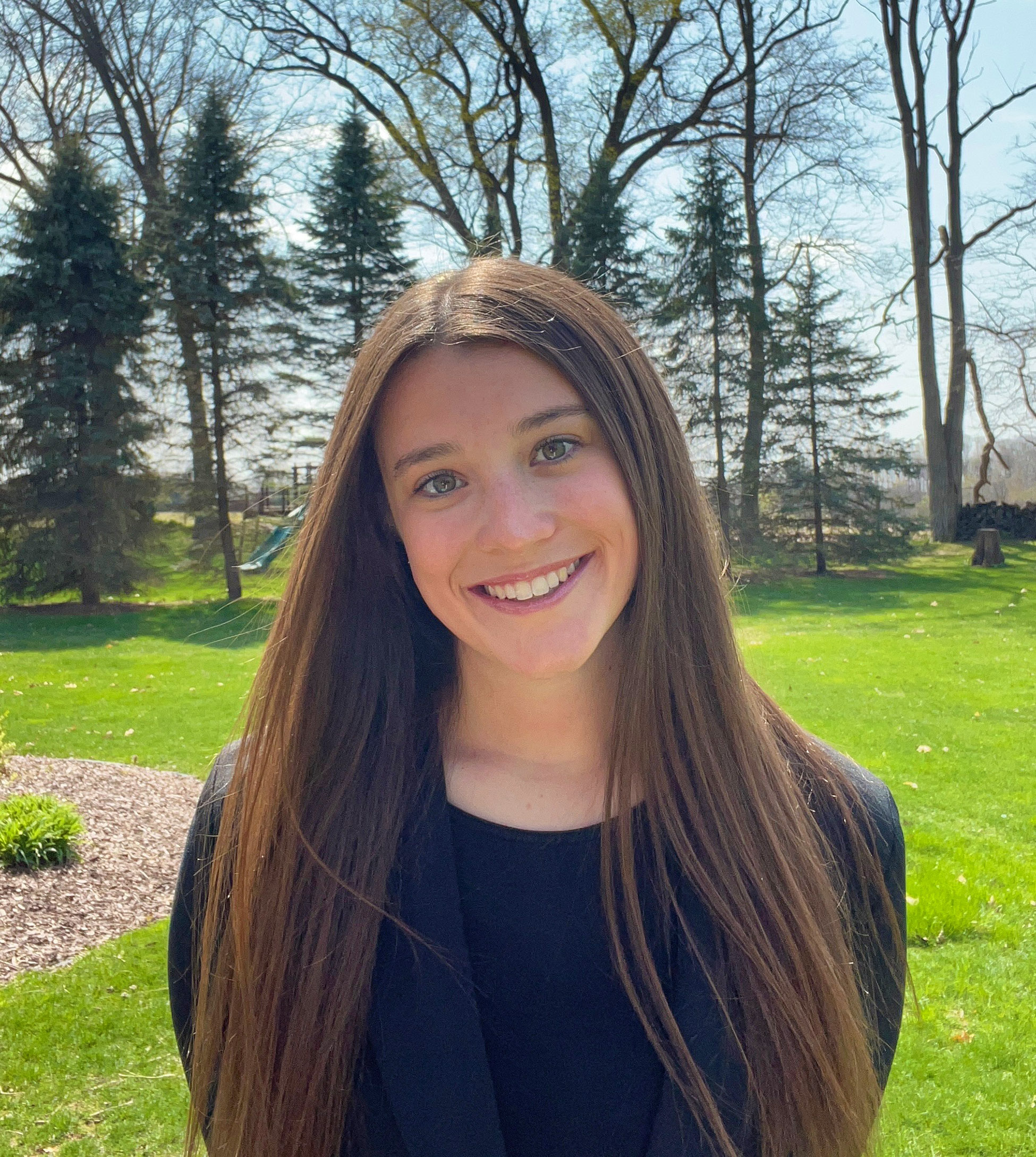 Written by Shanika P. Carter
"You grow through what you go through."
This is a quote that Montcalm Community College student Megan "Meg" Martin uses as a reflection of her time at MCC.
Martin, who describes herself as a person with a lot to say, likes to inspire others. Now, she will get the opportunity to do so as the student speaker for MCC's Commencement ceremony on May 6.
Born and raised in Goshen, Ind., where she still resides, Martin first brushed off the announcement for student speakers when she initially saw it. She said she thought it was a cool opportunity and had shared it with her parents, who encouraged her to go for it and submit a speech.
Martin still had not decided if she would submit a speech, but she found herself putting together one in her head while driving one day. By the time she got home and sat down at her laptop, she had her thoughts ready to draft.
 "I like to inspire people, and I think my words are inspiring," Martin said, sharing that she looked at this as an opportunity to touch a lot of people while representing her graduating class. When she read her speech to her parents they again told her she should submit her entry, so she did.
Following in the footsteps of her parents and their work ethic, Martin is a go-getter, demonstrated by the way she manages her day-to-day routine.
Graduating this past December from MCC with her Associate of Science and Arts degree, with high honors, Martin continues to make the drive once per week to the MCC campus from Indiana to take classes to go toward her bachelor's program, which she applied for and started this spring at Ferris State University. She is currently taking classes at both educational institutions.
Martin will walk in MCC's May 6 Commencement, with plans to complete her bachelor's degree in business administration from Ferris in fall 2023. She then plans to attend Butler University in Indianapolis, Ind., to pursue her MBA.
Transitioning out of high school into college right before COVID-19 was a challenge, Martin explained, especially considering that she is a social butterfly, and the majority of her educational journey has been online. She is also currently online for her program at Ferris.
Martin said she has taken it all in stride, learning how to be more flexible and more motivated as an online student. She said she has been taking it all "as is."
"You have to start somewhere," Martin expressed. "We started somewhere by going to college, and this degree will be something that will never be taken away from us. You never know where one step will take you."
Martin is not sure what her professional day-to-day will look like, but she has a passion for the housing market and business. Somewhere along the line of completing her educational programs, Martin plans to obtain her real estate license, too. Her end goal is to incorporate her two passions.
In the meantime, before she continues pushing forward and changing the world one step at a time, Martin is excited about her upcoming speaking engagement as she completes her MCC journey.
"MCC has provided a lot of great options," she said. "This has been a really great experience."
MCC's 55th Annual Commencement Ceremony is Friday, May 6, at 7 p.m. in the gymnasium in the Activities Building on the college's Sidney campus. Doors open at 6 p.m. 
Brad Krause, President of Service Professor Inc. will also address the graduates and their guests. MCC Board of Trustees Chairperson Karen Carbonelli will present both the Leslie K. Morford Faculty Recognition Award and Outstanding Adjunct Faculty Award and MCC President Stacy H. Young, Ph.D. will present the college's first Outstanding Alumni Award.
Visit montcalm.edu/events for a link to view the ceremony virtually through YouTube or Facebook.
Media contact:
Shelly Springborn
Director of Communications and Public Relations
shellys@montcalm.edu
989-560-0833