News
Monday, May 16, 2022
One Book One County Montcalm Kickoff 2022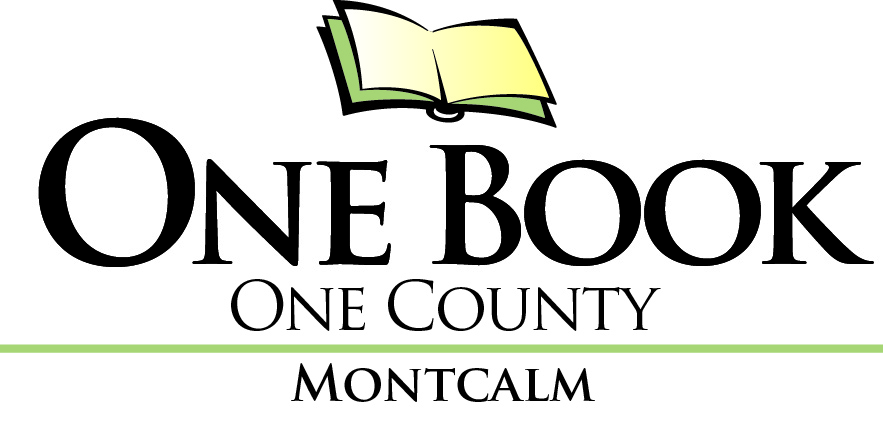 One Book One County Montcalm kickoff is May 24.
Find out what everyone is reading during the 2022 One Book One County Montcalm (OBOC) Kickoff Celebration May 24 at 1 p.m. in room G129 in the Stanley and Blanche Ash Technology and Learning Center on Montcalm Community College's Greenville campus.
Through the program, a committee selects a significant piece of literature to promote in the county's book clubs, schools, libraries, organizations, neighborhoods and homes to create interaction in the community.
"The OBOC book this year is so relevant with the news stories of today but shares an age-old struggle and lets us know how discrimination has been handled over the decades. However, the heart of the story is still family, love, and striving for a better life. It gives glimpses into a history that we might not recognize, but ultimately will understand," said White Pine District Library Director Patty Rockafellow.
During the kickoff, participants will enjoy an interactive presentation about food from a bygone era by MCC-MSU Agriculture Program Coordinator Brian Gardner.
"The One Book title this year is set during an interesting time in American history. Families didn't have much money and that was really reflected in what they ate. I'm excited to share a simple handcrafted recipe specifically from the place and time the book is set and reflect on the ways people made do with ingredients they were able to grow or purchase in their rural community," Gardner said.
Refreshments and cooking samples will be provided. No RSVP is necessary.
MCC Library Director Katie Arwood is thrilled to announce this year's title and host corresponding events throughout the summer.
"It's a pleasure to be able to use some outstanding local resources for our kickoff and July One Book events that I am sure our guests will enjoy," she said.
"I know readers of this year's selection will want to know more about the main character – the great "what happens next?" – and the timing couldn't be more perfect as the author is releasing an eagerly anticipated sequel this month! So, we will actually have two great reads to share for the summer. In a librarian's world, the only thing better than handing a reader one terrific title is handing them another."
The One Book committee is comprised of representatives from each of the public libraries in Montcalm County. One committee member, Deanna Riggleman, Director of Tamarack District Library in Lakeview, said "This historical fiction is a glimpse of hard work, friendship, hope and love."
One Book One County Montcalm is sponsored by MCC, the MCC Foundation and the public libraries of Montcalm County.
For more information, visit montcalm.edu/one-book.
Media contact:
Shelly Springborn
Director of Communications and Public Relations
shellys@montcalm.edu
989-560-0833