News
Tuesday, August 2, 2022
Vintage Base Ball Returns to the Heritage Festival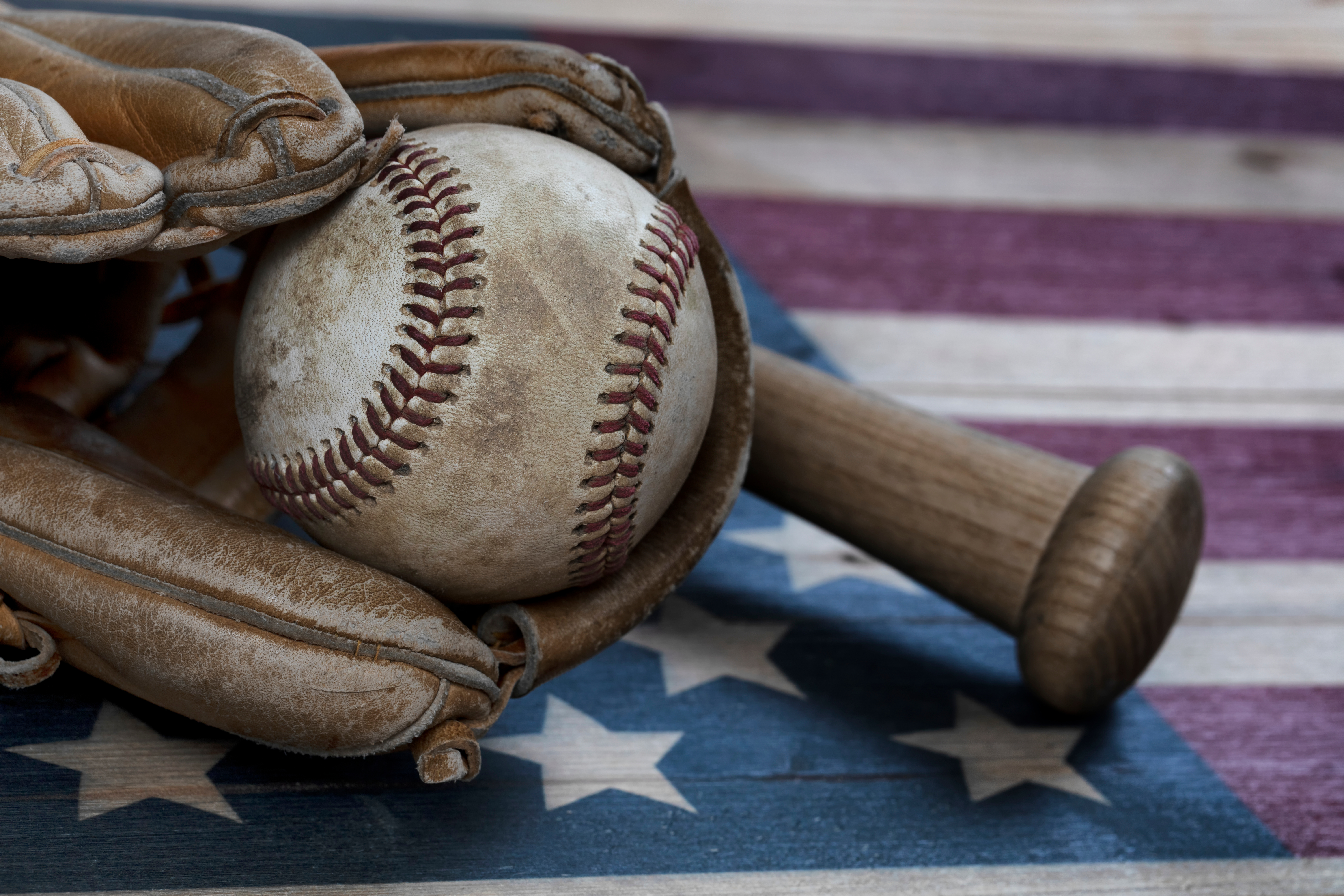 Story written by Lori Hansen
The captains line up, and hand over hand, work their way to the top of the bat. The captain whose hand reaches the top of the bat gets to choose if they want the home field advantage, and hit at the bottom of the inning. And this is how a Vintage Base Ball game begins.
The Sidney Stars, a local Vintage Base Ball team, will challenge competitors at the 35th annual Heritage Festival Aug 4-6, bringing back the customs and rules of the game played in the 1860's. Games will begin at 9 a.m. and run through 2:30 p.m. on Saturday at Montcalm Heritage Village on Montcalm Community College's Sidney campus.
Joe "Crash" Davis, who is in his first year of managing the Stars Base Ball Club, explained the game.
"Vintage Base Ball is played under the original rules and equipment from when the game was invented in the 1860s. Many of the rules and terms are completely different from the modern game that we see today," Davis said. "For instance, a fly Ball in the Vintage game can be caught on one hop and still be an out. Infielders must play one step away from their base with the exception of the shortstop who may position himself wherever he wants."
Some of those terms are a hurler instead of a pitcher, a striker instead of a batter and a basetender instead of an infielder.
The game began around the 1849, and began to grow in popularity. When the Civil War started and healthy young men were off fighting, it slowed down, only to gain in popularity once again as the soldiers returned. At that time, many of the Vintage Base Ball clubs were formed.
Some of the major differences between the Vintage games and games played today are the use of wooden bats, the lack of gloves and no umpire.
In Vintage Base Ball, the hurler pitches underhand, with the main goal to get the ball into play. He pitches until the striker gets a hit. There are no strikes, balls, and four fouls don't count as an out.
The only strike-out is if the player swings, and misses, at three pitches.
"We are looking for new players as a lot of our guys are getting older and deciding to bow out," Davis said. "We do play in several tournaments during the year. We have started a couple of other outings this year and are hoping that people who are seeing us for the first time will want to join us going forward."
The Sidney Stars team was formed in 2004 by Ken Parker when he was an adjunct instructor at Montcalm Community College and also played Vintage Base Ball with the Kent Base Ball Club. The volunteer team first consisted of MCC students and other local residents.
"There is no fee to play with us. We decided to recruit some sponsors so that we didn't have to charge a fee to play with us. We are proud to announce that Dependable Fire Protection will be sponsoring us for this season and that money will help us to pay for baseballs – which a new Vintage Ball is quite expensive – and hopefully new uniforms in the future." Davis said.
"There are indeed other baseball teams that you can play on, but the difference with us is we play a brand of ball that is how the game was originally meant to be played. Also the relationships that you build in this game, not only with your team but with others, are tough to beat.," he said. "The game was meant to be played in a very gentlemanly way. There are no umpires because all calls were made by gentleman's agreement. Both teams line up and salute each other after the match, and it was even customary that both teams would share a meal afterwards," Davis said.
The current team has played at a few Vintage Base Ball tournaments this summer, in Kalamazoo, Rockford, Sparta and Wayland.
The Stars would love to see some cranks, also known as fans, come support the team Saturday.
For a complete schedule of events or more information about Montcalm Heritage Festival, visit montcalm.edu/heritage-festival.
Media contact:
Shelly Springborn
Director of Communications and Public Relations
shellys@montcalm.edu
989-560-0833