News
Thursday, August 18, 2022
Bramble Ramble is Sept. 24 at MCC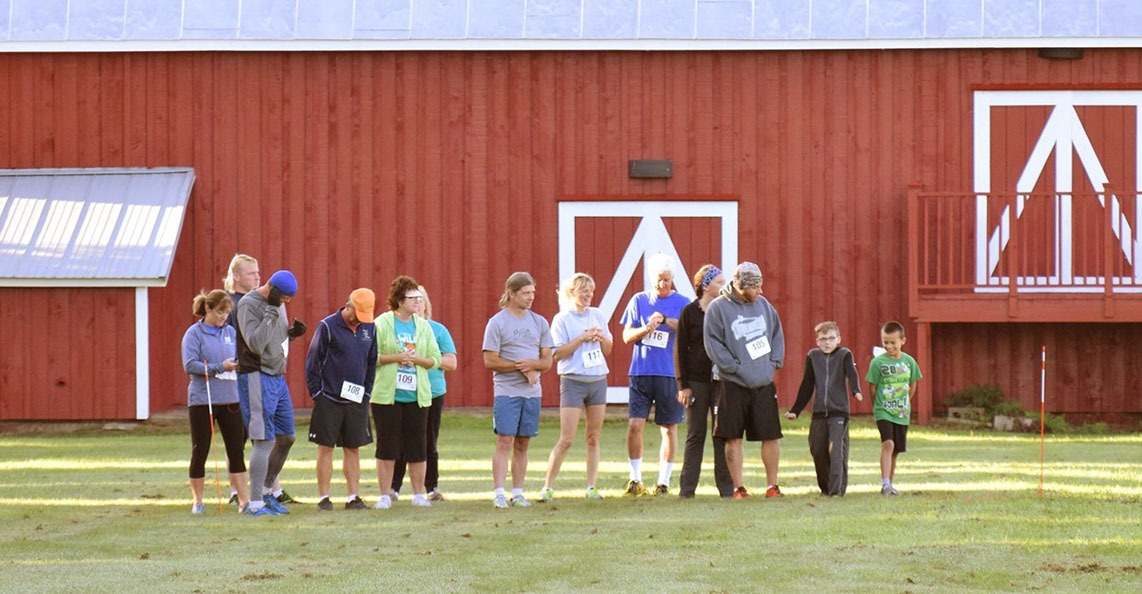 The Montcalm Community College Nature Trails Committee will host its 7th annual Bramble Ramble 5K Trail Run/Walk and 4th Annual Mike Seaman Memorial 10K Run Sept. 21 on the college's Sidney campus.
The 10K will start at 9 a.m., followed by the 5K walkers at 9:15 a.m. and the 5K runners at 9:30 a.m.
"The Bramble Ramble is unique to MCC's Kenneth J. Lehman Nature Trails," said Cheryl Meyer, Nature Trails Committee secretary and MCC part-time English instructor.
"Trails can be more challenging than a paved course because you have to watch your footing as the surfaces change," she said. "There are places on the trails that live up to the 'bramble' part of the race name."
The course is a mix of flat, wide trails and narrow, wooded hills; pavement; and open fields.
"The scenery on any trail is its own reward," she added. "Previous runners and walkers have commented on the beauty of the course, especially if it was their first time on the trails."
Parking will be available at the Barn Theater and in the college's parking lots. The race will start and end behind MCC's Barn Theater. Awards will be given to overall male and female, as well as age group winners.
Early registration by Sept. 2 is $25 per person or $40 for a family and includes a long sleeve T-shirt. A limited supply of T-shirts will be ordered; please pre-register to guarantee you'll receive a T-shirt. Registration after Sept. 2 is on-site the day of the race from 7:30 to 8:45 a.m. and is $30 per person or $45 for a family. Please do not mail registrations after Sept. 17. All proceeds benefit MCC's Kenneth J. Lehman Nature Trails for improvement, community outreach and education.
For an entry form, visit www.montcalm.edu/bramble-ramble. For more information, contact Cheryl Meyer at cherylm@montcalm.edu, visit www.montcalm.edu/nature-trails, email naturetrails@montcalm.edu or visit the MCC Nature Trails Facebook page at www.facebook.com/MCCNatureTrails.
Media contact:
Shelly Springborn
Director of Communications and Public Relations
shellys@montcalm.edu
989-560-0833