News
Monday, March 6, 2023
David Johnston to shoot clay targets at MCC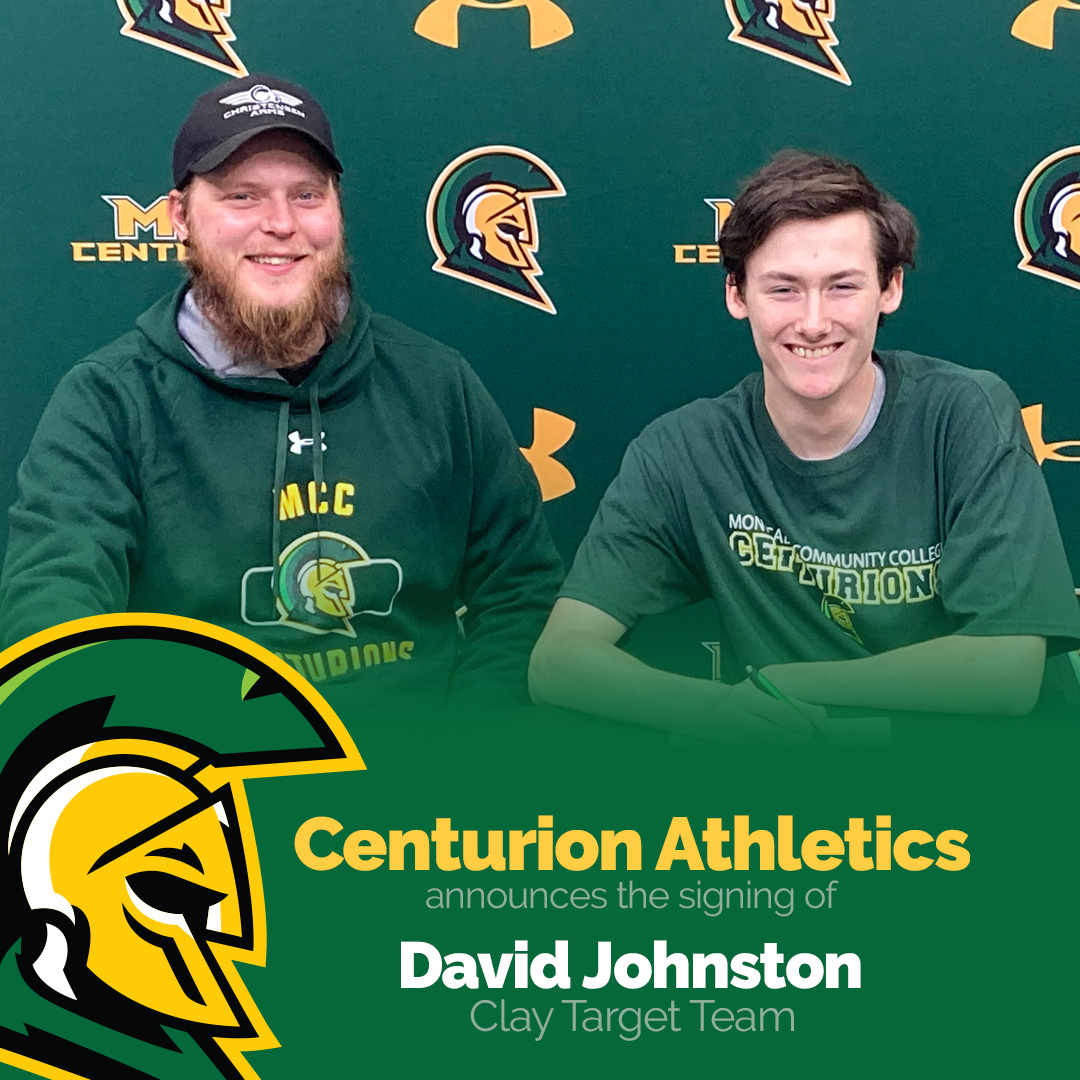 David Johnston is the first athlete to sign as a member of Montcalm Community College's clay target shooting team. 
As a member of the varsity clay shooting team at Lowell High School, Johnston said he is looking forward to continuing with this sport at MCC. 
"I enjoy shooting on my high school's varsity clay target team and was excited to discover that MCC has a team," Johnston said. "I'm looking forward to growing my skills in this sport." 
He started clay target shooting in 7th grade. At the Scholastic Clay Target Program Nationals in 2022, Johnston placed first on his team in Sporting Clays. He also placed third on his team in American Skeet and American Trap. At his team banquet he was awarded the Top Gun award. He also placed in the top 10 for the state of Michigan in International Bunker Trap at the 2022 Junior Olympic trials. 
Johnston is excited to shoot for Coach Hunter Derenski and learn from his extensive experience. 
"It means I'm part of something bigger," he said. "I'm helping to build a great team and compete in a more rigorous and competitive arena." 
In his spare time, he loves anything having to do with plants. He chose MCC because of its partnership with Michigan State University's Institute of Agricultural Technology, which allows students to complete a two-year degree at MSU and MCC simultaneously.  
"It will allow me to pursue a career in agriculture while earning an Associate in Applied Science from MCC," he said. "It is the best of both worlds for me. I can simultaneously be a Spartan and a Centurion with all the great benefits of both schools." 
Johnston owns his own hydroponic and microgreen business called Cêva Farm. He's very thankful to his high school FFA adviser, Mr. Nugent, for believing in him and helping him get started. Johnston is also vice president of the Lowell FFA, and he's an Eagle Scout. 
Clay target shooting is one of several sports offered at MCC as part of its Centurion Athletics program. Visit Montcalm.edu/athletics for more information about MCC Centurion Athletics or contact Athletic Director Hunter Redman at athletics@montcalm.edu or 989-328-1095. 
MCC is a member of the Michigan Community College Athletics Association (MCCAA) and the National Junior College Athletic Association (NJCAA). 
Media contact:
Shelly Springborn
Director of Communications and Public Relations
shellys@montcalm.edu
989-560-0833