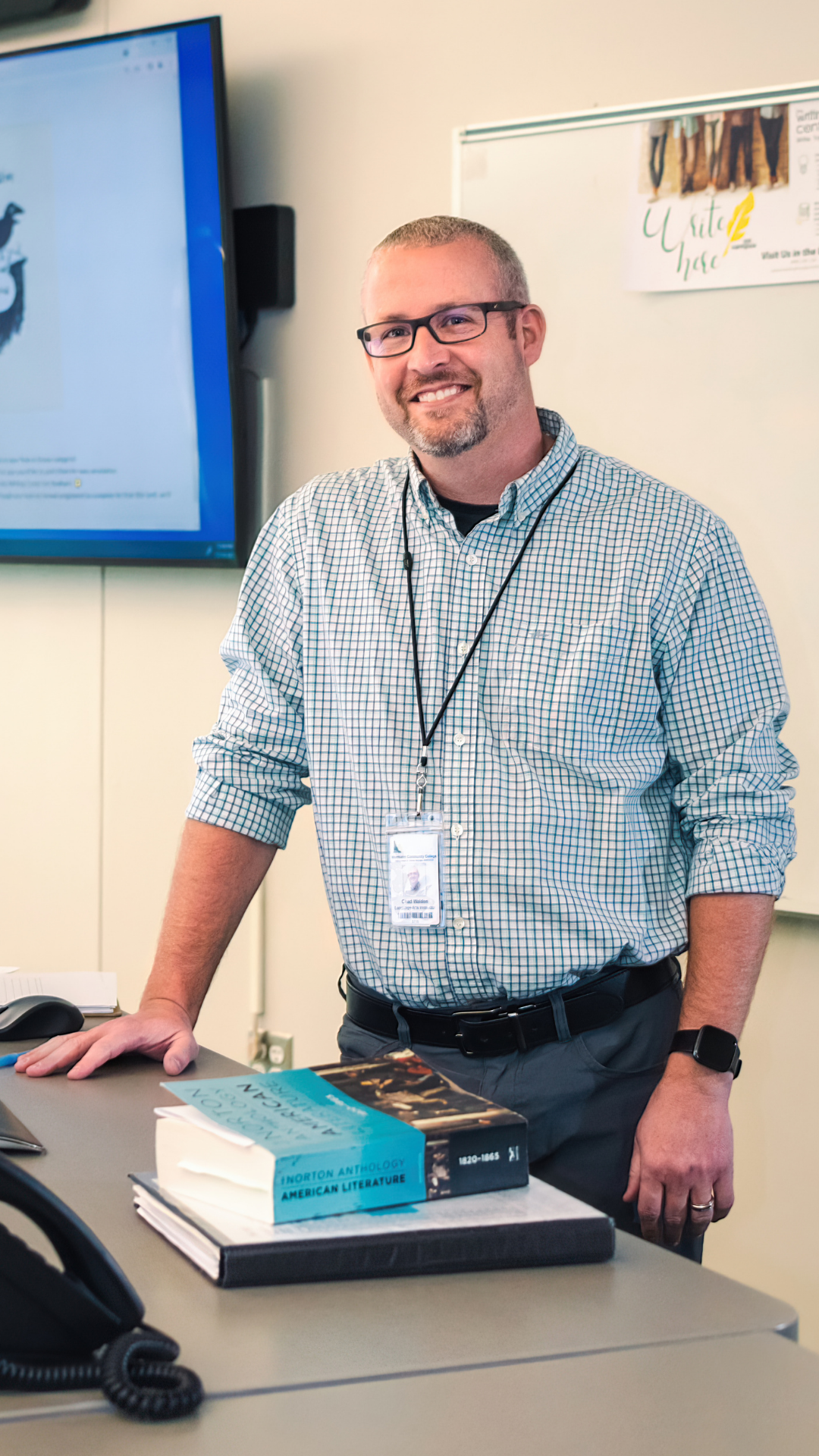 Chad Walden, M.A. is a full-time Language Arts Instructor at Montcalm Community College. He believes all students can grow if they are willing to push through adversity when it inevitably comes.  
One of his favorite parts of teaching is when he sees a student dive into a challenging task, push through the difficulty, and emerge with increased confidence and a hard-won sense of accomplishment.  
Chad began his college experience as an MCC student in 1994 before transferring to Central Michigan University, where he completed his bachelor's degree in secondary education and a master's degree in English Language and Literature. After 15 years of teaching high school English at Central Montcalm and Fulton, Chad joined MCC's full-time faculty in 2014. At MCC, he has taught a variety of communication and English courses. In addition to teaching composition and literature courses, Chad is the coordinator of the MCC Writing Center, which assists students with a variety of writing assignments.  
Chad is passionate about helping students develop skills that will empower them. Reading and thinking critically, sifting through, and evaluating the vast amounts of information encountered daily, sharing ideas through effective writing and speaking, building and critiquing arguments with empathy — these skills and habits are crucial to long-term flourishing as individuals and as a society. Chad believes when these skills are mastered, people gain the power to pursue and achieve their goals, improve the quality of their lives, and leave the world better than they found it.     
Chad is married and has one son and two daughters. They also have a dog, two outdoor cats, a painted turtle, and a panoply of tropical fish. If Chad wasn't a teacher, he would enjoy being a sportswriter, marine biologist, or a record/book/guitar/aquarium store owner. Sometime in the future, Chad and his daughter hope to cage dive with sharks.  
Chad shares some facts about himself:  
My childhood hero, Detroit Pistons legend Isiah Thomas, once sat down next to me in a locker room and asked if he could borrow soap. 

I am

the

founding member of the Rainbow Lake Polar Bear Club.

My mom taught at MCC for 30-plus years, and I can remember running around the halls of the Smith Building when I was in preschool.
While in Long Island for a work conference, I once took a taxi to perhaps the most famous haunted house in America. (I didn't get any closer than the sidewalk.)
Shark Week and March Madness are annual holidays in the Walden household.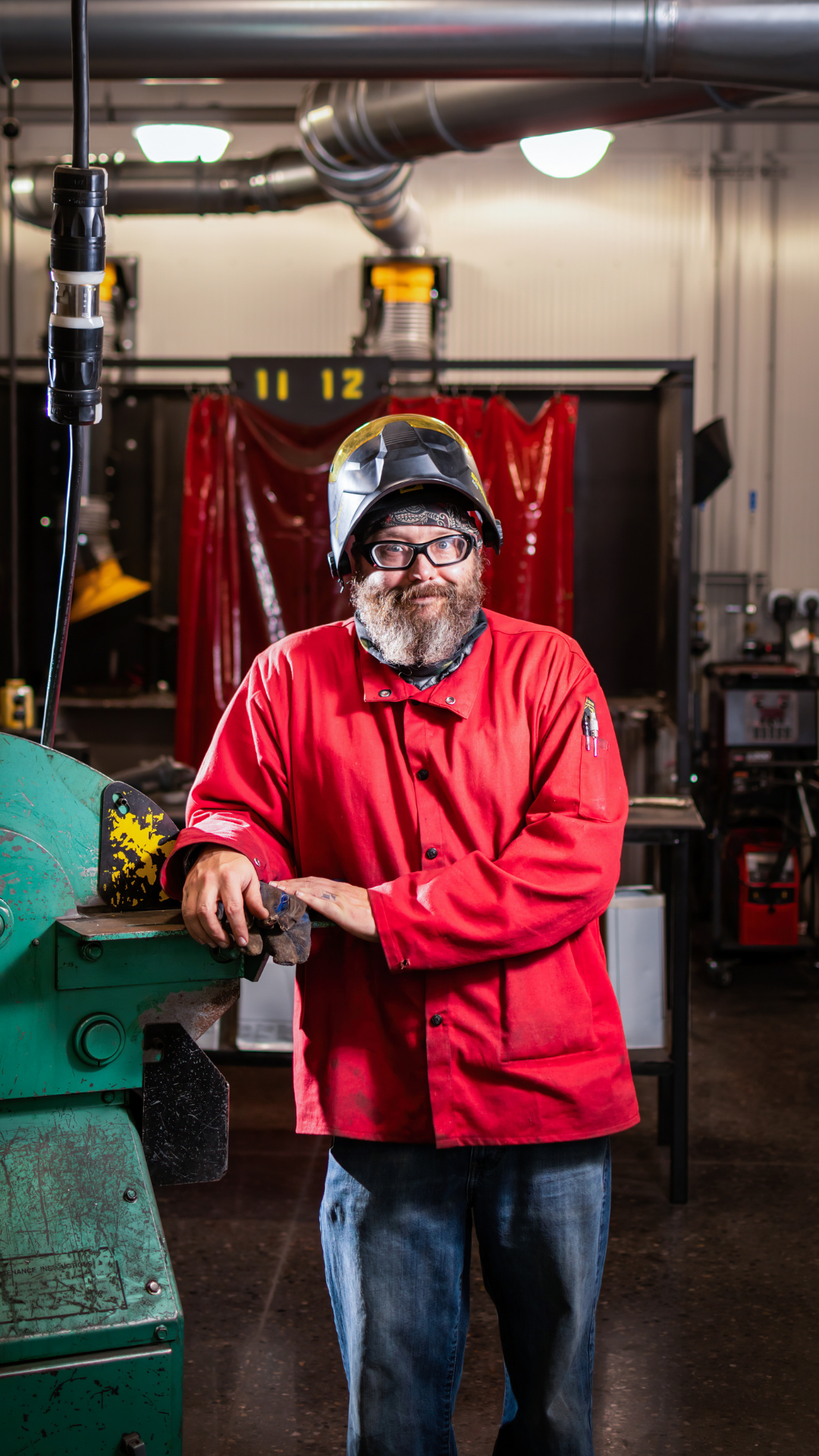 Peter Murr, A.A.A.S., is a full-time Advanced Manufacturing and Welding Technology Instructor at Montcalm Community College. He has an associate degree from Grand Rapids Community College in Welding Technology, is certified as a Welding Inspector and Welding Educator through the American Welding Society and is trained in ArcTool programming and maintenance through FANUC. 
One of Peter's favorite parts of being an instructor is seeing students who have never welded before learning how to weld and helping those who have experience perfect their skills. Peter's 20 years of welding experience have come with many mistakes that he then helps his students avoid. 
Murr enjoys spending time with his wife Kristen and their four children: Tiffany, Rachel, Pearl, and Samuel. Peter has a Pitbull named Daisy, eight chickens, and four turkeys. In his free time, he enjoys camping with his family, especially in the beautiful Upper Peninsula of Michigan. His favorite food is anything smoked, but brisket would have to be his number one pick. His favorite movie is Tommy Boy, and his favorite song is "Say You, Say Me" by Lionel Richie.  If he could choose any other career, he would be a helicopter pilot.  
Peter shares some facts about himself: 
I was born in Scotland. 
I can speak Dutch. 
I have owned 150 laying hens at one time. 
I was a foster parent. 
I worked in hydro-electric dam repair.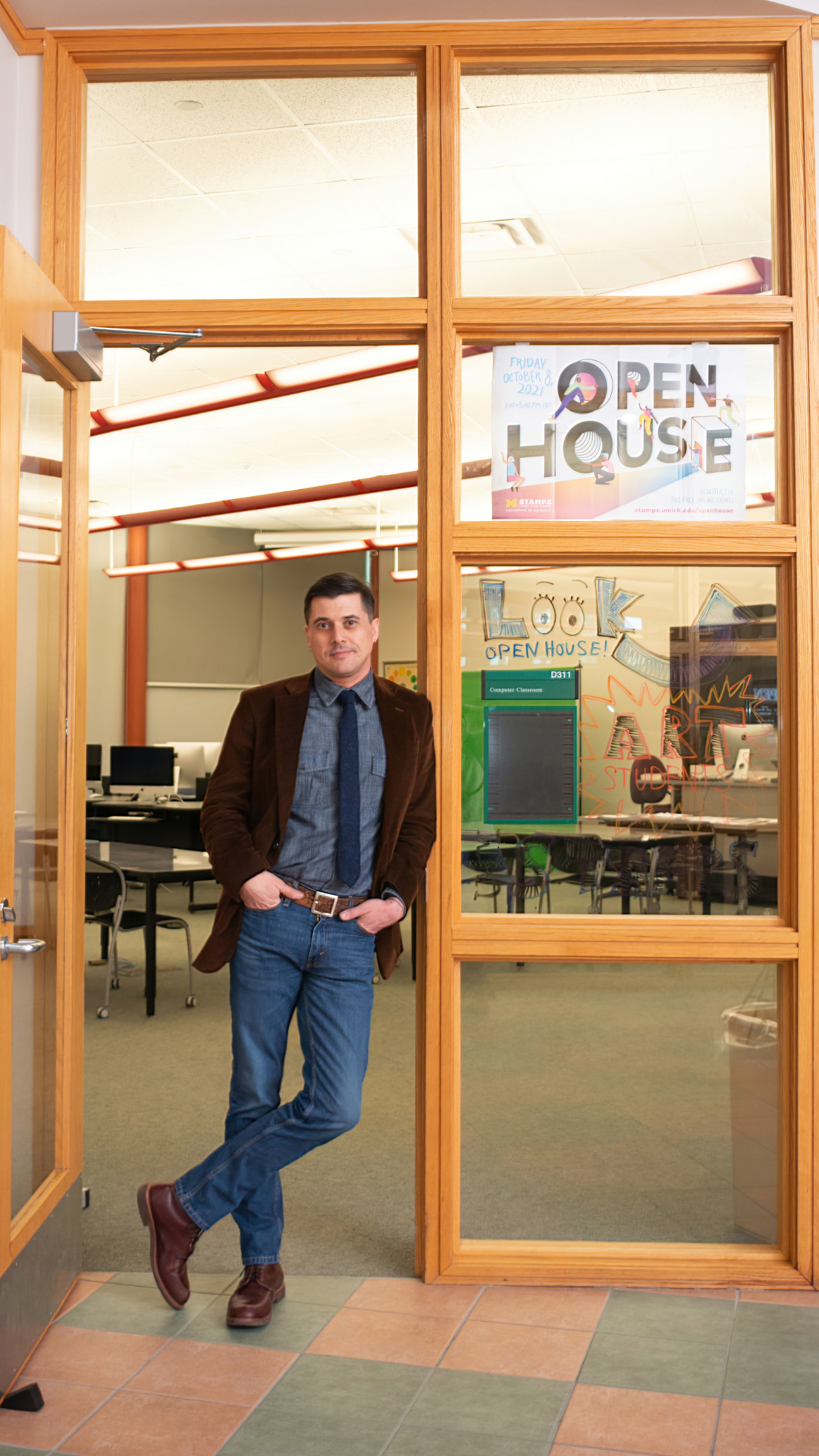 Seth Thomas Sutton, M.A., is a Métis artist, scholar, author and activist.  
He is an Arts & Humanities Instructor at Montcalm Community College, where he also serves as chair of the college's Arts & Humanities Department. He was nominated for the college's outstanding faculty award in 2017 and 2018. 
Seth holds a Master of Arts in Visual and Critical Studies from Kendall College of Art & Design. 
He is a council member on the Native American Advisory Council at Grand Valley State University as well as a member of several other Indigenous-centered educational groups throughout the United States and Canada. He is a co-founding member of wiinwaa niizhaasing (We the 7th), an Indigenous led environmental, cultural and socially minded collective that was nominated for an Emmy Award in 2017, with their documentary series, wiinwaa niizhaasing (We the 7th) and in 2021 for a four-part documentary series, Shaping Narratives. He has lectured on Cultural criticism, critical theory, post-colonial political landscapes, Tribal sovereignty, traditional Indigenous and Western arts and culture, and more.  
Seth is currently completing his new multi-media project, the Commodity of Culture. Along with his collective, We the 7th is now exhibiting with Standing Rock Solid; a traveling retrospective of Indigenous protest art, currently on display at the Ziibiwing Center of Anishinabe Culture and Lifeways in Mt. Pleasant, Mich., and more recently in New Jersey's Raices Cultural Center. Sutton is the author of "A Deconstruction of Chief Blackhawk: A Critical Analysis of Mascots & the Visual Rhetoric of the Indian (2021). 
His commercial work can be seen at: Anchor Hocking, Amazon.com, Home Depot, HGTV, Log Home Living, Necco Candy Company, CBM Motorcycles along with several other national and global publications as well as global Internet commerce sites. 
Seth is a descendant of the North Shore Band of Waganakising Odawa and a non-enrolled member of the Little Traverse Bay Bands of Odawa Indians.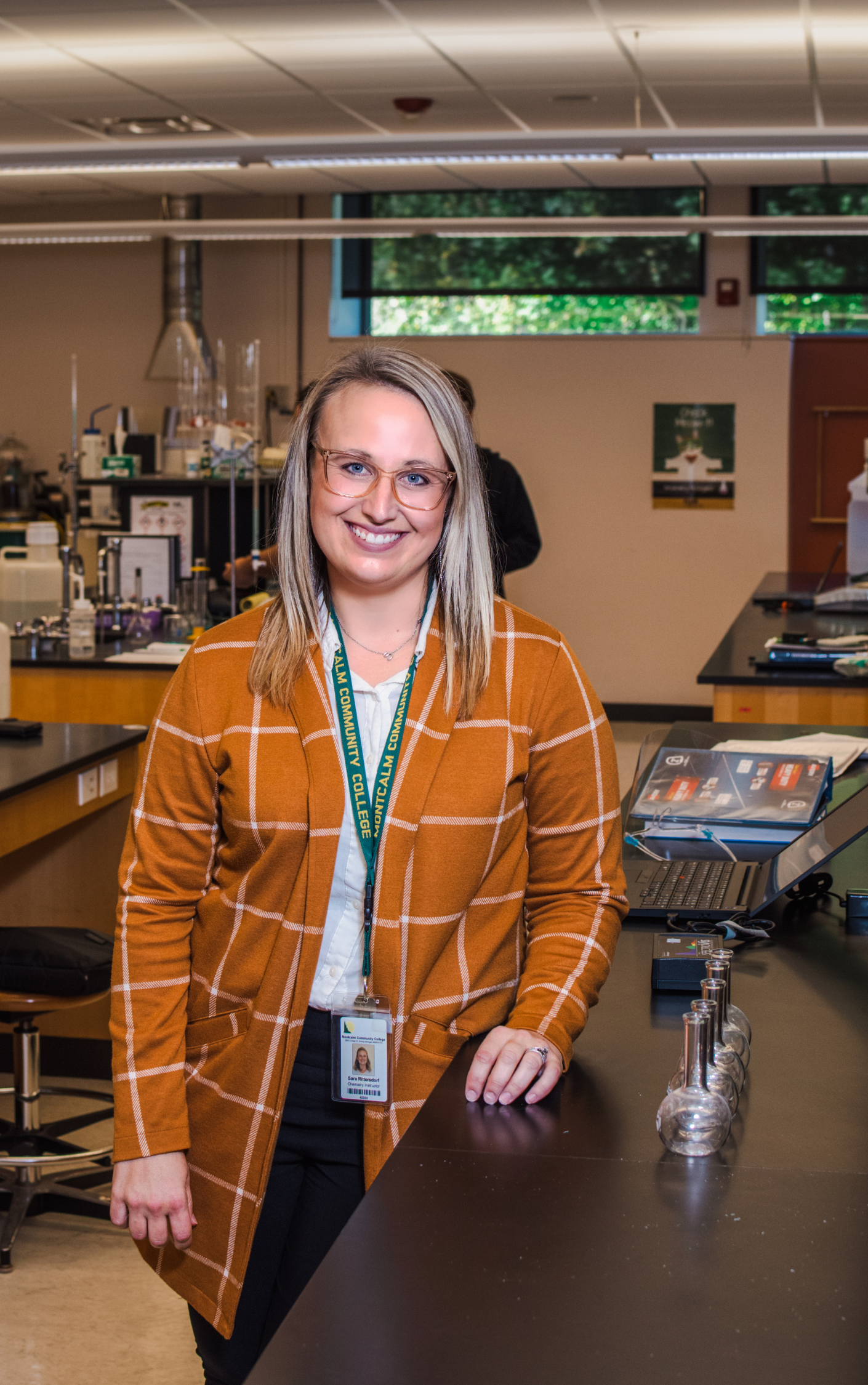 Sara Rittersdorf, M.A., is a full-time Chemistry Instructor at Montcalm Community College. She first came to the college as a dual-enrolled high school student and found her way back here several times for part-time jobs throughout her college years.  
After graduating from high school, she received her Bachelor of Science in Chemistry, a Minor in Math and a Secondary Education Teaching Certificate from Michigan Technological University. She went on to earn a Master of Arts in Science Education from Western Michigan University and is anticipating a Master of Science in Applied Statistics from Michigan Technological University in December 2021.  
Before joining MCC full-time in August 2021, she spent 11 years working in the K-12 school systems primarily as a math teacher, but she also taught chemistry. During her first two years as an educator, she worked in Arizona. She especially loved this time in her life because she was a quick drive to Las Vegas or the Grand Canyon and could visit on a whim. 
Sara has been married to her husband, Ryan, since 2011. They have three children together: Addison, Miles and Elliot. They also have a house full of pets including three dogs, a bunny, and a cat and this summer they raised pigs.  
When asked who she admires most, Sara said her parents. She said they have always worked hard for what they have and live a simple life keeping their focus on family.  
Sara shares some facts about herself:
I played the violin for several years. 
I played in euchre tournaments in college. 
I am an only child. 
My right foot is a half-size larger than my left.
I am right-handed, but left eye dominant.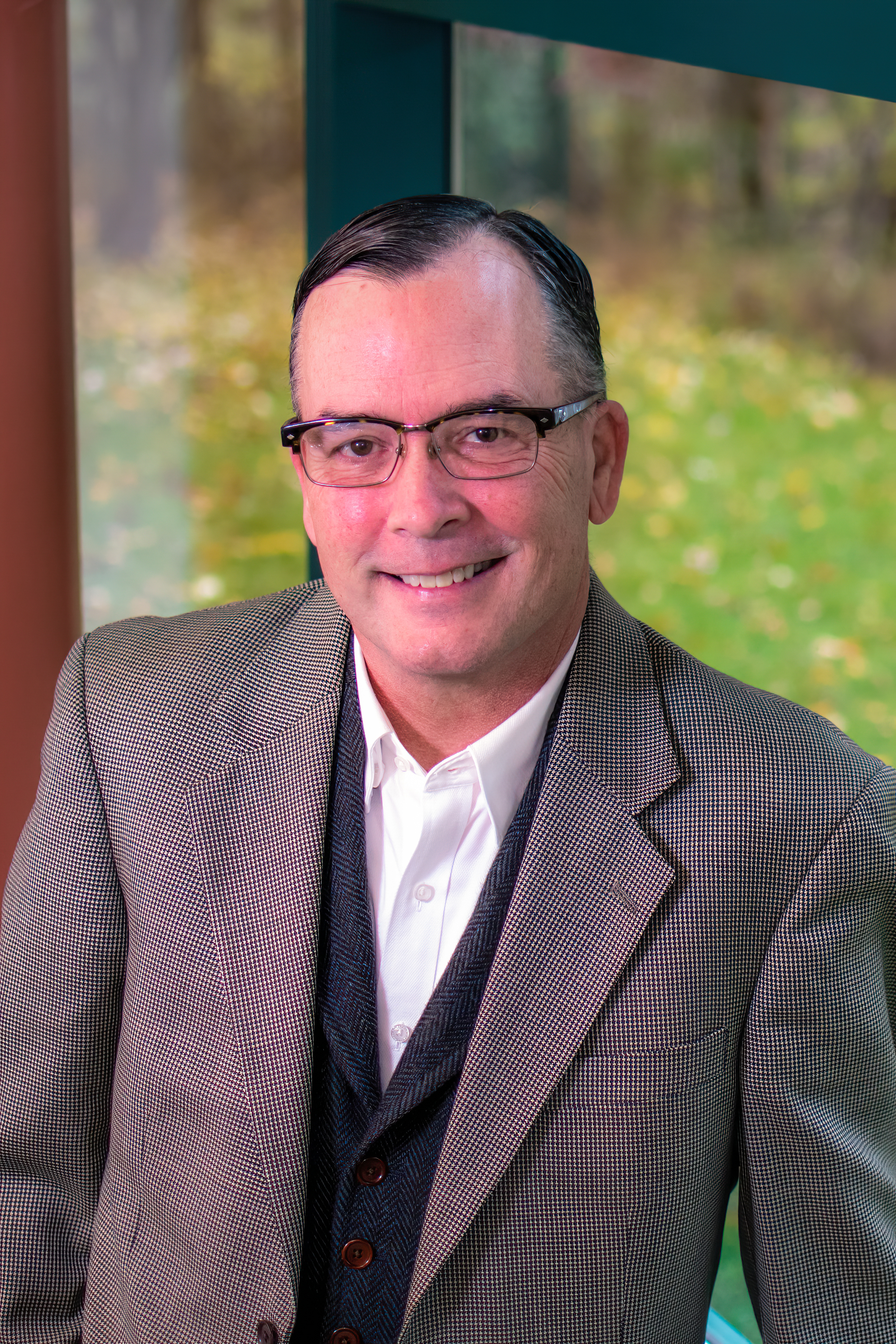 Todd Adkins, Ph.D., J.D., has been a Social Sciences Instructor at Montcalm Community College since fall of 2020. Dr. Adkins says he finds helping students to understand our noisy public square, while synthesizing real-world politics with political science theory, to be extremely fulfilling.  Dr. Adkins received his Bachelor of Science from Western Michigan University in Political Science, his Juris Doctor from the University of Iowa and his Master of Arts and PhD from Notre Dame, both in Political Science.  In his free time, Dr. Adkins enjoys riding motorcycles and aerobatic flying. An item on his bucket list is to take a motorcycle to the Bonneville Salt Flats to find "true top speed." If Dr. Adkins hadn't become a political science instructor, he would have enjoyed being a test pilot.  True to his background in political science, Dr. Adkins most admires James Madison, architect of the United States Constitution. A few of his other favorite things are The Matrix (the original movie, that is), Charlie Vergos' Rendezvous in Memphis Tennessee as a favorite restaurant, The Soul of America, a book by John Meacham, and the rock band Van Halen.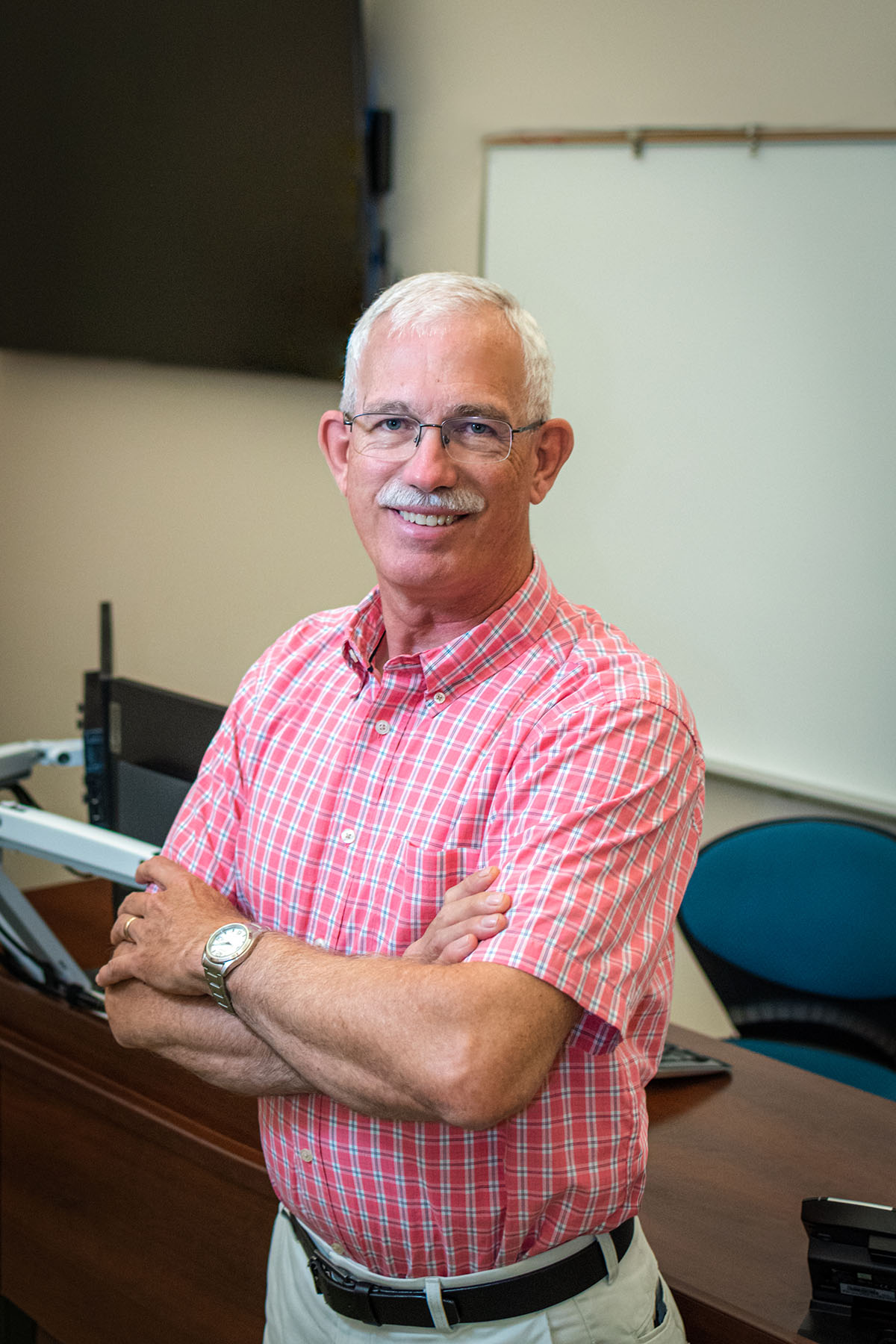 Bill Bishop, M.B.A., started with MCC as an adjunct instructor in 2004, became full-time in 2013.  Bill truly loves being part of this institution. He especially enjoys keeping in touch with former students, hearing about their successes, and witnessing personal growth and development in rewarding careers cultivated during their studies here. His areas of instruction include Accounting, Taxation, Business, and Management.  Bill serves as the Department Chair of MCC's Accounting, Business, and Criminal Justice Studies, and is the co-advisor of the College's Business Professionals of America Club.  Having lived in West Michigan his entire life, he received his Bachelor of Science in Business Administration (majoring in Accounting and Business Administration) from Aquinas College and Master's in Business Administration from Ferris State University. Prior to coming full-time to the college, Bill worked for more than 25 years with a variety of companies in Michigan, Indiana, and Ohio as a consultant, controller, and Chief Financial Officer.  Bill and his wife have three sons, five grandsons, and two granddaughters. Activities he enjoys include hunting, gardening, reading, and playing bass guitar. However, those activities pale to his favorite joy of fishing, and it does not matter the location. He is equally at home on the many small local lakes, wading a trout stream, or making an off-shore run to Lake Michigan or Saginaw Bay for the best that Michigan has to offer.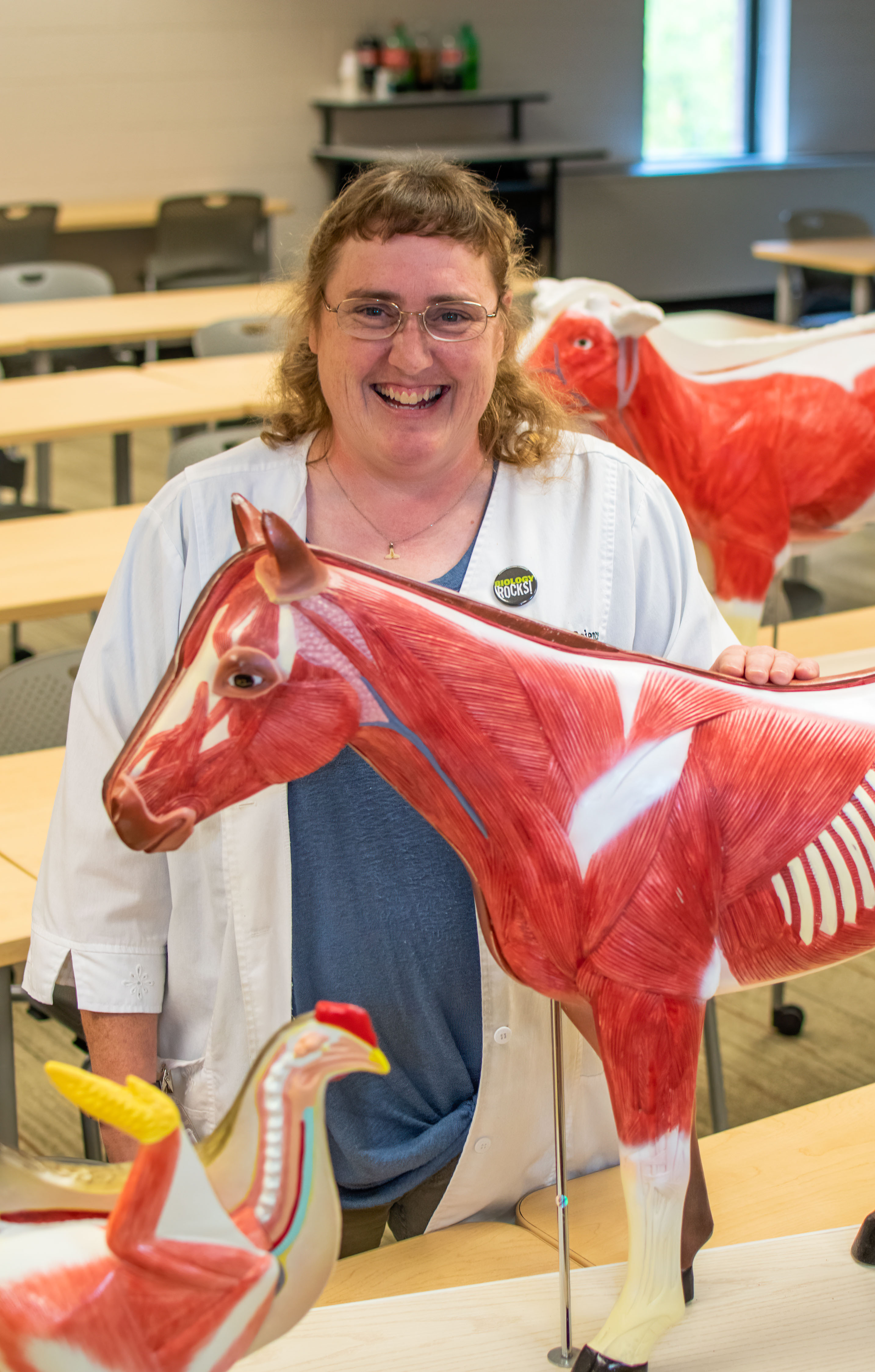 Michelle Gibson, Ph.D., is a full-time Biology Instructor at Montcalm Community College since 1999. Michelle thoroughly enjoys her position. "I like to make science fun and understandable," she says. A pet peeve of hers, however, is when a student asks if she's going to talk about "anything important" during an upcoming lecture. Michelle asserts that nothing unimportant would be worth lecturing about.Michelle graduated from Northern Michigan University with a Bachelor of Science in microbiology with minors in chemistry and physics. She went on to receive a Master of Science then a Ph.D. from Michigan State University, both in Animal Science.Michelle grew up on a farm with her three brothers, her sister, and her parents. She remains close with her family and spends much of her free time with them. The people Michelle admires most in the world are her parents, remembering how hard they worked for the sake of her and her siblings.Next to her family, Michelle spends time with her livestock and pets, claiming to have owned just about everything except a horse. She also enjoys gardening, reading, completing puzzles and riding her bike. A few of Michelle's favorites are the Christmas movie "Love Actually", ice cream, and the song "When You Say Nothing At All" by Ronan Keating. A bucket list item for her is to shake the hand of a president. Her life motto is, "be kind."Michelle shares some facts about herself:
I have a Korean sister and a Vietnamese brother.
I have played Candy Crush for years but never once paid any money into it.
I can dress out chickens, dissect anything including cadavers and shovel any kind of manure out there, but can't kill an animal.
I believe that Mother Nature will always, always win.
I can't sing, but I really wish I could.