News
Thursday, July 14, 2022
A 'child's best hope'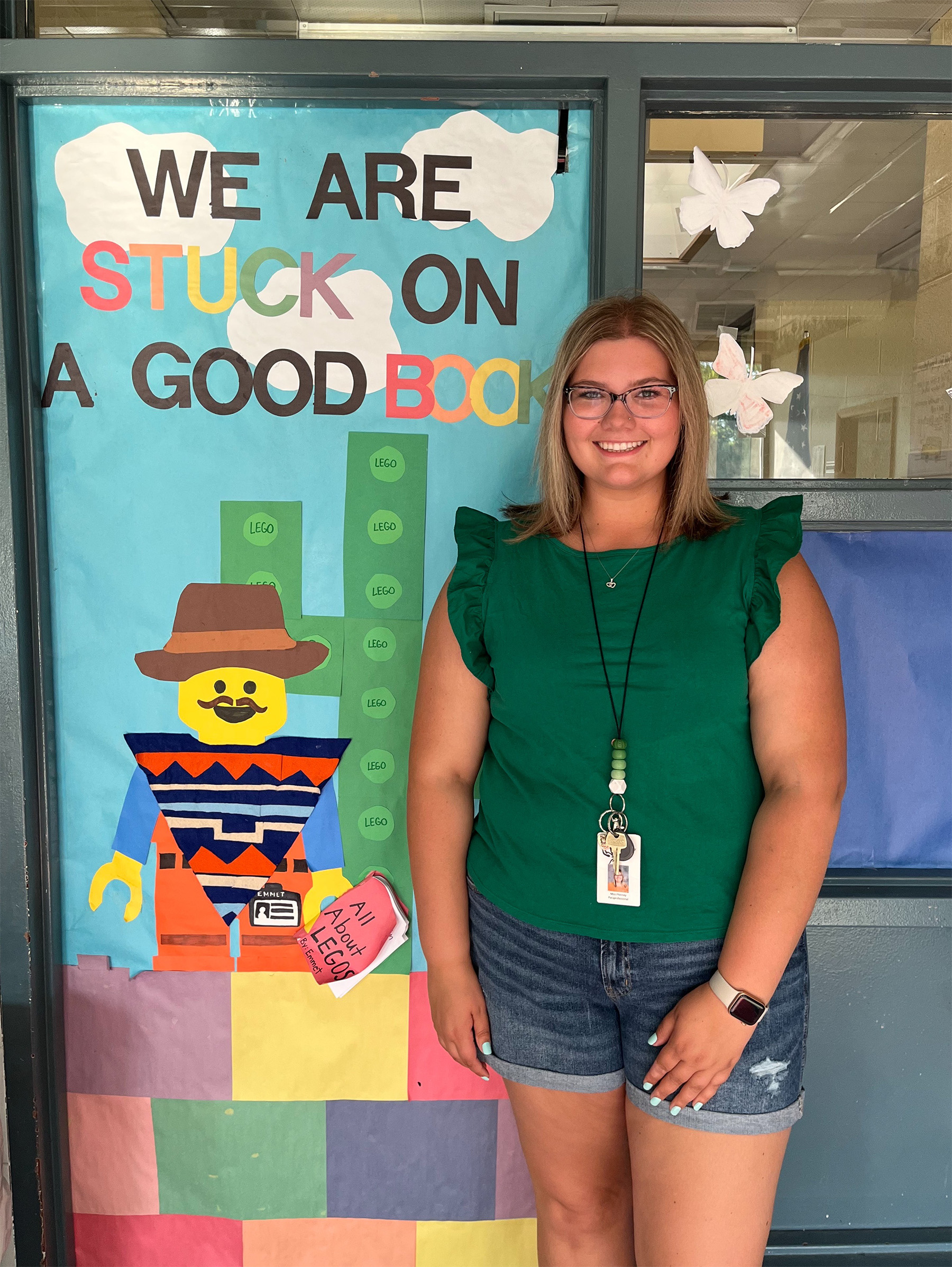 MCC alumna Tommie Phinney is pursuing her dream of being an elementary school teacher.
Story written by Shanika P. Carter
"Even on your worst day in the classroom, you are still some child's best hope."
This quote by Larry Bell is one that Montcalm Community College alumna Tommie Phinney has on her computer as a daily reminder to herself in her chosen career.
An elementary special education paraprofessional and childcare teacher, Phinney, also a babysitter, is often in an educational setting working toward fulfilling her childhood dream of becoming a kindergarten teacher.
Phinney, a Howard City native, began her higher education journey as a dual-enrollment student at MCC while she was a junior at Tri County High School.
Recommended by her high school counselor, Phinney finished the program with 25 college credits by the time she graduated from high school in 2020. She then enrolled at MCC full time that summer to complete her Associate of Applied Science degree in Early Childhood Education, which she completed in December 2021 with honors.
Phinney describes her experience at MCC as "amazing," considering she was able to stick close to home and save money. She was able to take many of the classes at MCC that she would have paid more money to take at a university, and she also received a scholarship each semester.
The smaller class sizes and the caring professors at MCC were also positives for Phinney.
"I left each week with valuable knowledge and information that I continue to use in my career," she said. "Montcalm Community College has helped me grow in many ways, and I am forever thankful for my time as a student there!"
Phinney had the flexibility to use her days to stay at home and work full time, and then take her classes later in the day and evening, sometimes completely online. When she did go to the college's Sidney campus, she made use of the quiet, peaceful setting, sometimes walking the nature trails or simply visiting the library to study.
Having transferred to Central Michigan University (CMU) to work toward a bachelor's degree in elementary education, majoring in Pre-K through third grade, Phinney has continued working in the Tri County Area Schools district, adding before and after school childcare to her schedule, as well as teaching summer school.
When she does have free time, Phinney likes to go fishing, geocaching, hunting and kayaking. She also likes to hit the gym, as well as photograph and spend time outside in nature.
Phinney's plans include moving to Mt. Pleasant in the fall to complete her studies at CMU, where she expects to graduate with her bachelor's degree in May 2024. In the meantime, she will continue working and growing in the jobs that she loves – working with and shaping the children.
Media contact:
Shelly Springborn
Director of Communications and Public Relations
shellys@montcalm.edu
989-560-0833