News
Tuesday, July 20, 2021
MCC offers call-in and walk-in advising for fall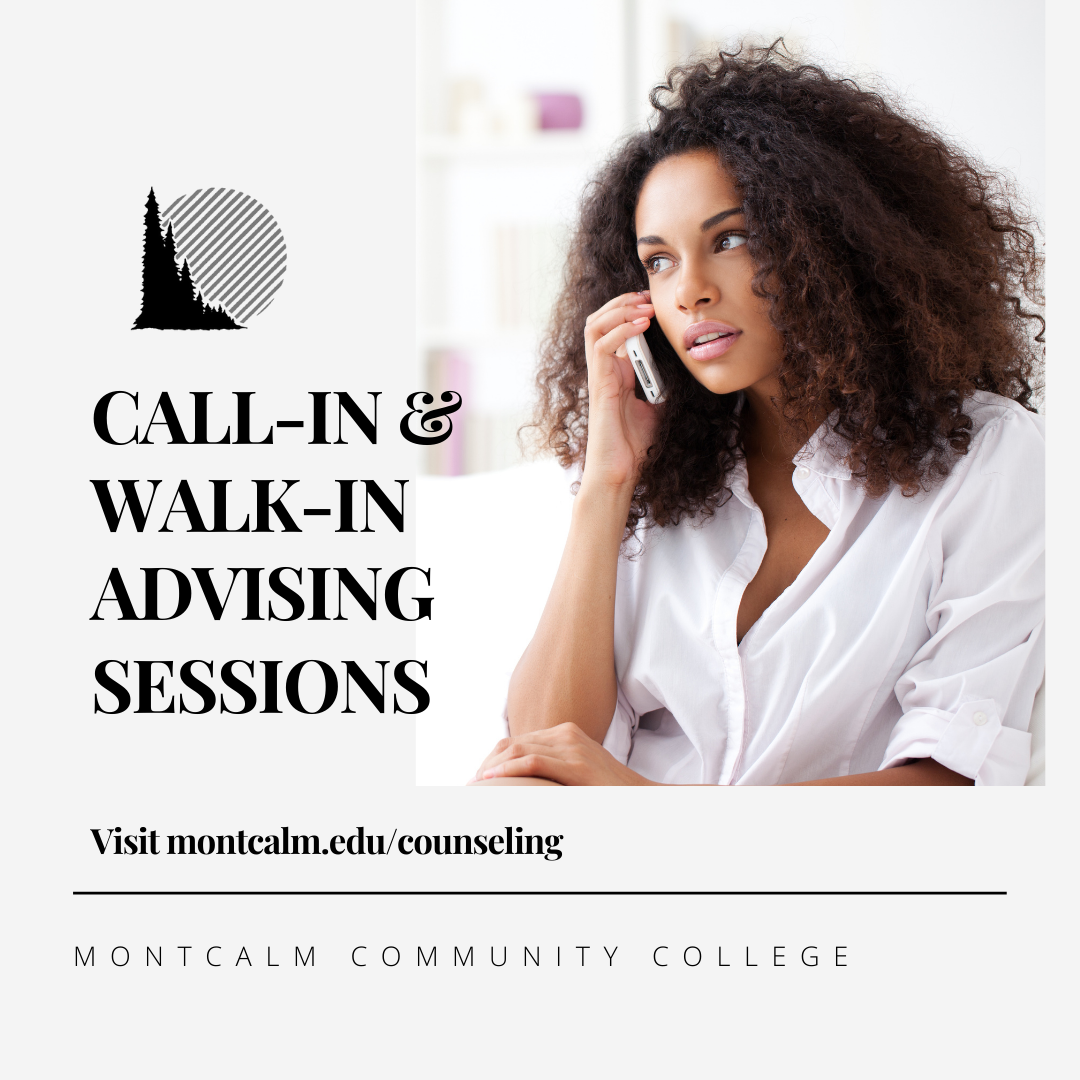 Call-in and walk-in advising sessions are available for Montcalm Community College students.
They are intended to be brief meetings with an MCC counselor or advisor to answer specific questions regarding fall courses.
During the times below, for a virtual appointment please call 989-328-1264 to add your name to the list and when it is your turn, a counselor or advisor will call you back. For best assistance, please remain near a computer. Microsoft Teams can be accessed through login.montcalm.edu and may enhance the advising session. For in-person assistance, please check in at the Student Success Center in room D318 in the Beatrice E. Doser Building on MCC's Sidney campus. The queue order will be followed, regardless of location. There may be extensive wait times. Scheduled call-in and walk-in registration times are as follows:
Aug. 2 and 3: 8:30 a.m. to 5 p.m.
Aug. 4: 8:30 a.m. to 4 p.m.
Aug. 9 and 10: 8:30 a.m. to 5 p.m.
Aug. 11: 8:30 a.m. to 4 p.m.
Aug. 16 and 17: 8:30 a.m. to 5 p.m.
Aug. 18: 8:30 a.m. to 4 p.m.
Aug. 23, 24, 25, 26: 8:30 a.m. to 5 p.m.
For those enrolling in fall classes, MCC has waived GNST 115 – Effective Online Learning, which is typically required before a student may enroll in an online class.