1st  wave of Feminism 
Took place in the late 19th and early 20th centuries.

Emerged from industrial revolution and liberal, socialist politics.

Formally began at the Seneca Falls Women's Right's Convention in 1848 (later conventions would continue to be held, including the 1883 convention where Sojourner Truth gave her moving "Ain't I a Woman?" speech. Montcalm Community College 1st wave FEMINISM

Main goals of this movement were basic legal equality such as the right to vote, own property, and access higher education.

Considered to have ended with the passage of the 19th Amendment to the Constitution in 1920 which guaranteed women the right to vote.
2nd Wave of feminism
1950's – 1980's

Foundations emerged from women's involvement in the workforce during World War II and a growing belief that women can and should be allowed to work outside the home.

Main focus was upon rights and laws related to sexuality, reproduction, marriage, equal employment opportunities, and equal pay for equal work. Montcalm Community College 2nd wave FEMINISM

Additional fuel came from the anti-war and civil rights movements in the 1960's.

Emphasized the broader inclusion of women of color and women in developing nations in order to clarify that race, class, and gender oppression are all related.
3rd wave of feminism
1990's – 2010's (?) (Note: whether we are still in the third wave or are in a fourth wave is under debate and will probably be unknown for some time).

Foundations emerged from the greater economic, professional, and political power of women that was gained during the Second Wave.

Focus upon the rights of women to engage in the professional, political, and economic world without being judged or limited by the fact that they are female. Montcalm Community College 3rd wave FEMINISM

Emphasized the right for women to be assertively in control of and display their own sexuality; sex positive approach to the female experience.

Even stronger emphasis on inclusion of race, gender, sexual orientation, and social class. "Intersectionality" is developed as a term to emphasize that people carry multiple labels that can interact to increase or decrease the oppression one experiences.
Influential Women in History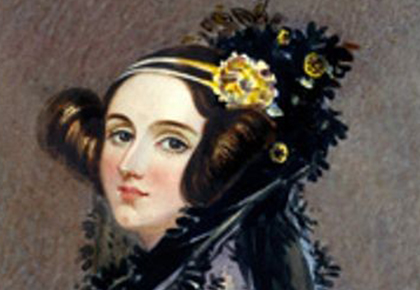 Ada Lovelace, 1815–1852
A gifted mathematician, Ada Lovelace is considered to be the first computer programmer. She worked with Charles Babbage, who was designing what he called the "Analytical Engine". Her work included an algorithm that would make the machine compute Bernoulli numbers. Babbage's machine is now recognized as the earliest model for the computer, and Ada's writings considered the first written computer "program". In an industry still dominated by men, it's particularly striking that the first programmer was a woman.
Alice Paul, 1855-1977
A vocal leader of the twentieth century women's suffrage movement, Alice Paul advocated for and helped secure passage of the 19th Amendment to the US Constitution, granting women the right to vote. Paul also authored the Equal Rights Amendment in 1923, which has yet to be adopted. Paul led an eighteen-month long picket in front of the White House in 1917, enduring attacks from spectators and ending in an arrest (argued to be for blocking traffic). During her seven-month jail sentence Paul organized a hunger strike in protest and was threatened with institutionalization in an insane asylum. Newspaper reports of her treatment fueled public sympathy and support for suffrage.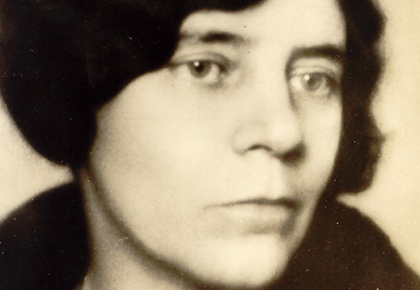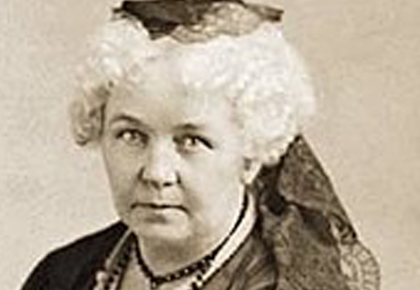 Elizabeth Cady Stanton, 1815-1902
Author, lecturer, and chief philosopher of the woman's rights and suffrage movements, Elizabeth Cady Stanton formulated the agenda for woman's rights that guided the struggle well into the 20th century. Stanton helped organize the first Women's Rights convention at Seneca Falls, New York in 1848. Stanton met Susan B. Anthony in 1851, and the two quickly began collaboration on speeches, articles, and books. Their intellectual and organizational partnership dominated the woman's movement for over half a century. She was also heavily involved in advocating for the 13th Amendment, which ended slavery. Despite making women's suffrage the primary focus of her life's efforts, she passed away 18 years before women were granted the right to vote.
Ellen DeGeneres, 1958 –

Ellen DeGeneres is an American comedian, television host, actress, writer, producer, and LGBT activist. She began as a stand-up comedian in the 1980's, and in 1986 became the first female comedian to be invited to sit and talk to Johnny Carson after her performance on The Tonight Show. She starred in the sitcom television show Ellen from 1994-1998. In 1997 she came out as gay, both in person and as the character on her show. Since then she has been an outspoken advocate of gay rights. The popularity of The Ellen DeGeneres Show, a talk show started in 2003, helped Ellen change the view many Americans had about gay rights. She has hosted numerous award shows including the Academy Awards in 2013. Ellen has also engaged in charitable work ranging from advocating for animal rights to helping combat AIDS. In 2016 she was awarded the Presidential Medal of Freedom from President Obama for her contribution to the arts.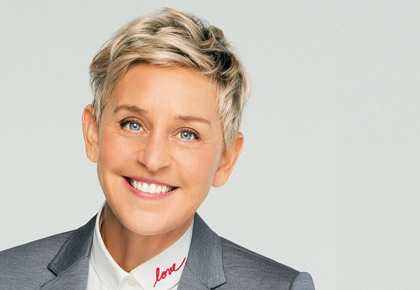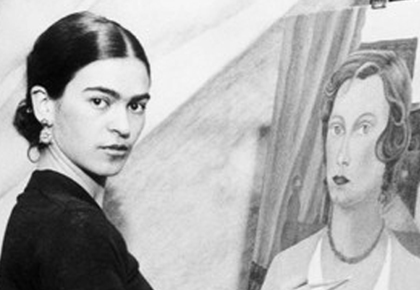 Frida Kahlo, 1907-1954
Mexican artist Frida Kahlo is remembered for her self-portraits, pain and passion, and bold, vibrant colors. She is celebrated in Mexico for her attention to Mexican and indigenous culture and by feminists for her depiction of the female experience and form. Kahlo, who suffered from polio as a child, nearly died in a bus accident as a teenager. She began to focus heavily on painting while recovering in a body cast. In her lifetimes she had 30 operations to repair the damage from her accident. Much of her work was comprised of self-portraits depicting her physical and emotional struggles. She is considered to have been one of the most significant artists of the twentieth century. Health issues due to the accident resulted in a short life, but her artistic legacy has lived on and she has become transformed into a feminist icon.
Gloria Steinem, 1934 –
Gloria Steinem is an acclaimed journalist, trailblazing feminist, and one of the most visible, passionate leaders and spokeswomen of Second Wave feminism. Although originally limited to "women's issues" in journalism, she fought to write more serious work. In 1969, Steinem published an article, "After Black Power, Women's Liberation", which brought her to national fame as a feminist leader. In 1971 Steinem joined other prominent feminists, such as Bella Abzug and Betty Friedan, in forming the National Women's Political Caucus, which worked on behalf of women's issues. She also took the lead in launching the pioneering, feminist Ms. magazine. Under her direction, the magazine tackled important topics, including domestic violence. Ms. became the first national publication to feature the subject on its cover in 1976. Steinem has continued to actively promote feminist causes and women's rights through her books, public speaking, and journalism to the present day.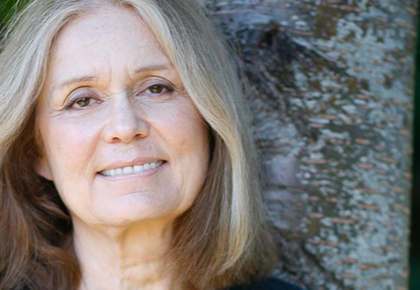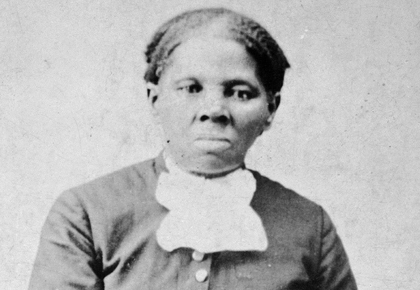 Harriet Tubman, 1822 (est.)-1913
Harriet Tubman was an American abolitionist and political activist. Born into slavery, Tubman escaped and helped others gain their freedom as a "conductor" of the Underground Railroad. Over many missions Tubman freed dozens of people from slavery. Tubman also worked for the Union army as a spy and scout, wandering in disguise through Confederate territory and learn from the enslaved population about Confederate troop placements and supply lines. She became a respected guerrilla operative. After the war Tubman joined Elizabeth Cady Stanton and Susan B. Anthony in their quest for women's suffrage. In 2016 Treasury Secretary Jack Lew announced that Tubman would replace Andrew Jackson on the American $20 bill, but that change is still in process.
Joan of Arc, 1412-1431
Joan was born in 1412, nearly 80 years into the Hundred Years' War, which had seen the English take control of a large portion of France. She convinced the future French King Charles VII that religious visions had instructed her to support him. Aged just 17 she was sent to the Siege of Orléans. When the siege was lifted shortly afterwards, Joan became a religious figurehead for a renewed French offensive, helping to achieve further French victories and advising on military strategy. Joan was eventually captured by the Burgundians and put into English custody. In 1431, she was found guilty of heresy and burned at the stake. She became a French martyr and was canonized in 1909.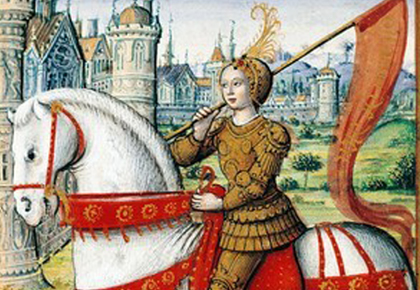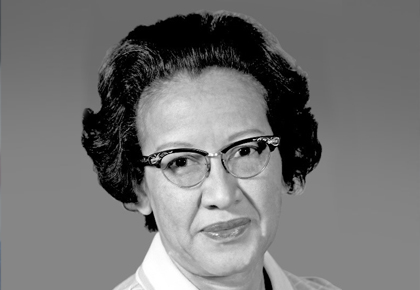 Katherine Johnson, 1918-
Katherine Johnson is an American mathematician who calculated and analyzed the flight paths of many spacecraft during her more than three decades with the U.S. space program. At NASA Johnson was a member of the Space Task Group. Johnson authored or coauthored 26 research reports during her career. In 1961 she calculated the path for Freedom 7, the spacecraft that put the first U.S astronaut in space, Alan B. Shepard, Jr. The following year, at the request of John Glenn, Johnson verified that the electronic computer had planned his flight correctly. Johnson was also part of the team that calculated where and when to launch the rocket for the Apollo 11 mission of 1969, which sent the first three men to the Moon. Johnson later worked on the space shuttle program. She retired from NASA in 1986.
Marie Curie, 1867–1934
Marie Skłodowska Curie changed the world not once but twice. She founded the new science of radioactivity – even the word was invented by her – and her discoveries launched effective cures for cancer. "Curie boasts an extraordinary array of achievements," says Patricia Fara, president of the British Society for the History of Science, who nominated the Polish-born French scientist. "She was the first woman to win a Nobel Prize, first female professor at the University of Paris, and the first person – note the use of person there, not woman – to win a second Nobel Prize." Born in Warsaw, Curie studied physics at university in Paris where she met her future research collaborator and husband, Pierre. Together they identified two new elements: radium and polonium, named after her native Poland. After he died, she raised a small fortune in the US and Europe to fund laboratories and to develop cancer treatments. Curie fell ill from the radioactive materials she constantly handled, but never lost her determination to excel in the scientific career that she loved. Her memory is preserved by the cancer society that bears her name and continues to help terminally ill patients all over the world.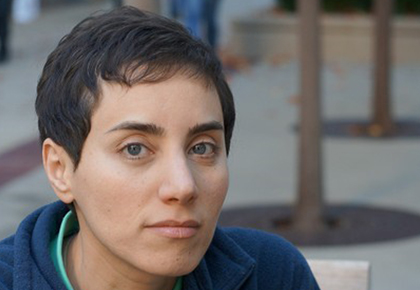 Maryam Mirzakhani, 1977-2017
Maryam Mirzakhani was only 40 when she died, but she had already transcended gender and ethnicity norms by becoming the first woman, and the first Iranian, to win the coveted Fields medal, the mathematics equivalent of the Nobel Prize. Mirzakhani specialized in theoretical mathematics which were applied to describing the geometric and dynamic complexities of curved surfaces in as great detail as possible. Mirzakhani changed the world in her geometrical imagination, calculating the characteristics of countless billiard-table universes, each constantly morphing into different shapes. Mirsakhani joined the faculty of Stanford University in 2009, where she served as a professor of mathematics until her death from cancer.
Margaret Sanger, 1879-1966

Margaret Sanger was an American birth control activist, sex educator, writer, and nurse. Sanger popularized the term "birth control". Her work as a nurse in the slums of New York in the early 1900's resulted in her meeting women who were dying from too many pregnancies and/or self-induced abortions. This experience caused her to passionately argue that women should have control over their own reproduction. In 1916 Sanger opened the first birth control clinic in the United States, which led to her being arrested for distributing information on contraception which at the time was a violation of obscenity statutes. She argued that women would never be able to fulfill their educational or intellectual potential if they were not given the ability to control when they have children. She argued vehemently about the importance of providing frank and accurate information about sex and sexuality and helped to found the International Planned Parenthood Federation in 1952.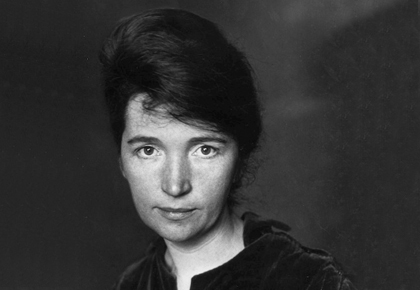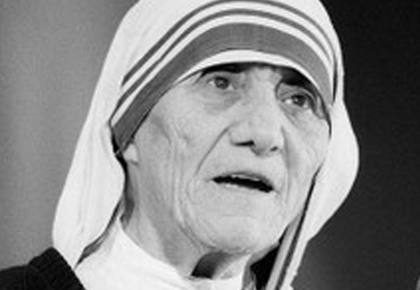 Mother Teresa, 1910–1997
Mother Teresa, born in Albania, was a Roman Catholic nun who lived in India for most of her life. In 1950 she founded the Missionaries of Charity which attracted many sisters who took vows of chastity, poverty, obedience and free service to the poorest of the poor. The work that the order undertook, in over 130 countries, included managing homes for people who were dying, soup kitchens, orphanages and schools. Although criticized for her opposition to abortion, her charitable work changed the lives of many of the most vulnerable people in the world.
Mary Wollstonecraft, 1759–1797
An English writer and philosopher Wollstonecraft championed education and liberation for women. Her book, A Vindication of the Rights of Woman, was published in 1792 and is seen as one of the foundational texts of modern feminism. In it, Wollstonecraft argues that women are essential to the nation because they educate its children and because they could be "companions" to their husbands rather than mere wives. Instead of viewing women as ornaments to society or property to be traded in marriage, Wollstonecraft maintains that they are human beings deserving of the same fundamental rights as men. Large sections of the Rights of Woman respond vitriolically to writers such as James Fordyce and John Gregory and educational philosophers such as Jean-Jacques Rousseau, who wanted to deny women an education. (Rousseau famously argues in Émile (1762) that women should be educated for the pleasure of men.)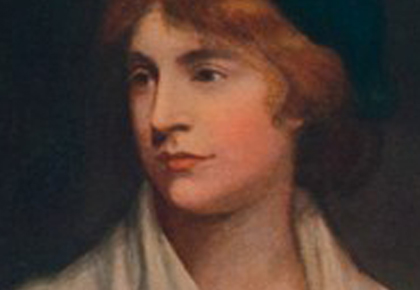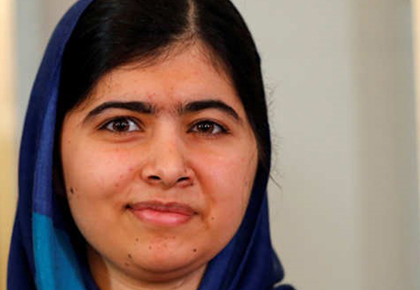 Malala Youstafzai, 1997-
Malala Yousafzai is a Pakistani education advocate who, at the age of 17, became the youngest person to win the Nobel Peace Prize after surviving an assassination attempt by the Taliban. Yousafzai became an advocate for girls' education when she herself was still a child, which resulted in the Taliban issuing a death threat against her. On October 9, 2012, a gunman shot Malala when she was traveling home from school. She survived and has continued to speak out on the importance of education. In 2013 she gave a speech to the United Nations and published her first book, I Am Malala. In 2014 she won the Nobel Peace Prize.
Nellie Bly, 1864-1922
Nellie Bly is the pen name chosen by Elizabeth Cochran (later Cochrane), who achieved fame as one of the nation's first serious female journalists. Despite scant formal education, Nellie began writing for the Pittsburgh Dispatch in 1885, and in 1887 she began working for Joseph Pulitzer's New York World. One of her first undertakings for that paper was to get herself committed to the asylum on Blackwell's (now Roosevelt) Island by feigning insanity. Her exposé of conditions among the patients, published in the World and later collected in Ten Days in a Mad House (1887), precipitated a grand-jury investigation of the asylum and helped bring about needed improvements in patient care. In 1889, the paper sent her on a mission to circle the world in less time than the character in the book Around the World in 80 Days. Her time was 72 days 6 hours 11 minutes 14 seconds. The stunt made her famous. Nellie Bly's Book: Around the World in Seventy-two Days (1890) was a great popular success, and the name Nellie Bly became a synonym for a female star reporter.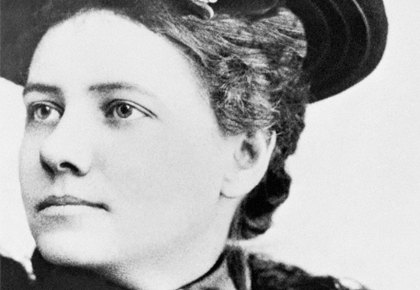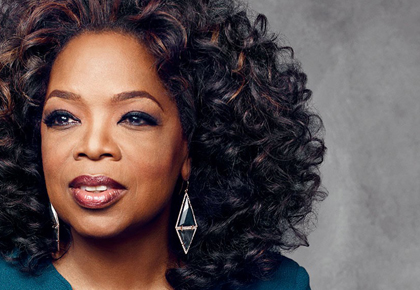 Oprah Winfrey, 1954-
Oprah Winfrey is an American media executive, actress, talk show host, television producer, and philanthropist. She is best known for her talk show "The Oprah Winfrey Show", which was the highest rated television program of its kind in history. She became North America's first black multi-billionaire and has been ranked as the greatest black philanthropist in American history. Winfrey was born into poverty in rural Mississippi and later raised in inner-city Milwaukee. She began working in local news stations, and in 1983 relocated to Chicago to host a low-rated half-hour morning talk show, "AM Chicago". Within months the show went from last to first place in Chicago ratings, launching Winfrey's career. She has been consistently described as one of the most powerful and influential women of her generation.
Rosa Parks, 1913–2005
In 1955, Rosa Parks, an African American living in Montgomery, Alabama, challenged the race segregation that existed in parts of the US by refusing to give up her seat on a bus so that a white person could sit down. Her protest was supported by many other African Americans and sparked the civil rights movement which, in the 1960s, eventually won equal rights. She became an international icon of resistance to racial segregation. She organized and collaborated with Martin Luther King, Jr. to further the push for civil rights. Despite being celebrated for her resistance to segregation, she suffered for her famous action. She was fired from her job and received death threats for years afterwards. Upon her death in 2005, she was the first woman to lie in honor in the Capitol Rotunda, becoming the third of only four Americans to ever receive this honor.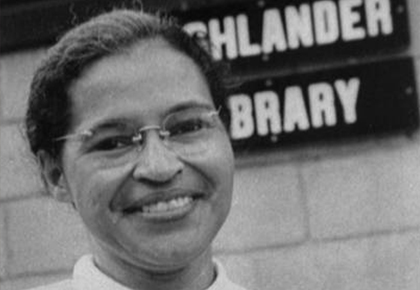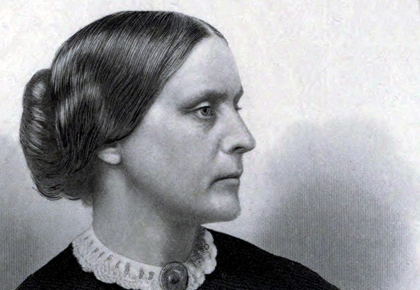 Susan B. Anthony, 1820-1906
Champion of temperance, abolition, the rights of labor, and equal pay for equal work, Susan Brownell Anthony became one of the most visible leaders of the women's suffrage movement. Along with Elizabeth Cady Stanton, she traveled around the country delivering speeches in favor of women's suffrage. Anthony was good at strategy. Her discipline, energy, and ability to organize made her a strong and successful leader. Anthony and Stanton co-founded the American Equal Rights Association. In 1868 they became editors of the Association's newspaper, The Revolution, which helped to spread the ideas of equality and rights for women. In 1872, Anthony was arrested for voting. She was tried and fined $100 for her crime. This made many people angry and brought national attention to the suffrage movement. In 1888, she helped to merge the two largest suffrage associations into one, the National American Women's Suffrage Association. She led the group until 1900. She traveled around the country giving speeches, gathering thousands of signatures on petitions, and lobbying Congress every year for women. Anthony died in 1906, 14 years before women were given the right to vote with the passage of the 19th Amendment in 1920.
Sarojini Naidu, 1879-1949
Sarojini Naidu, a freedom fighter and poet, was the first Indian woman to be president of the Indian National Congress and to be appointed an Indian state governor. A close friend of Mohandas Gandhi, in 1917 Naidu helped found the Women's India Association and later played a leading role in the civil disobedience movement in colonial India. Two years before her death, India gained its independence as a sovereign nation, becoming the largest democracy in the world.