News
Tuesday, March 10, 2020
'Ladies of the Lights'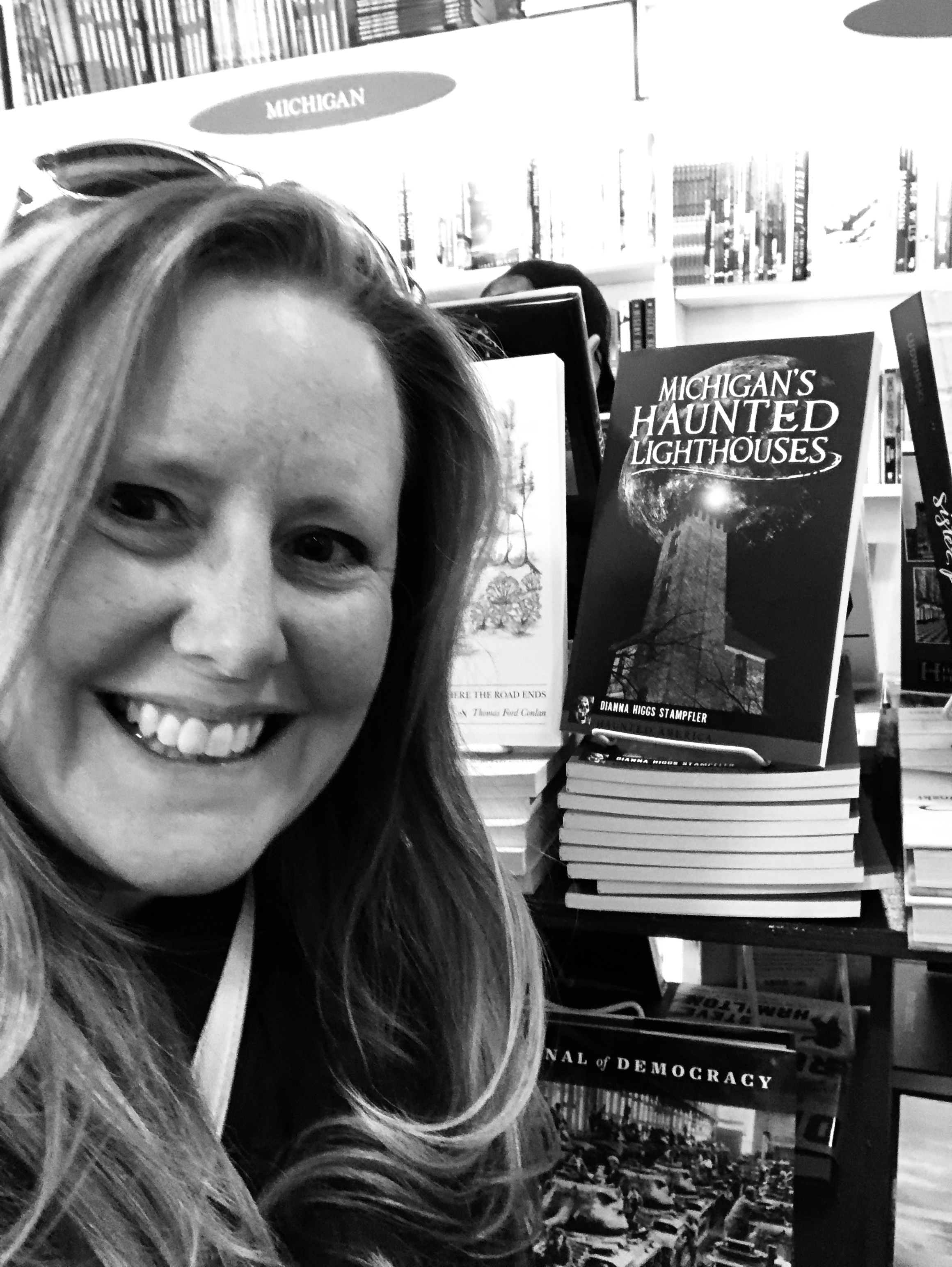 Please note: This event has been cancelled. We hope to reschedule it in the future.
Dianna Stampfler, Michigan author of Michigan's Haunted Lighthouses, will share the fascinating stories of the dynamic and courageous women who tended the lights along Michigan's Great Lakes during the MCC Reads "Ladies of the Lights" closing program March 18.
Everyone is invited to this free event from 12 to 1 p.m. in rooms D303-305 in the Beatrice E. Doser Building on Montcalm Community College's Sidney campus to celebrate our state's beautiful coastline and its history. Stampfler will share more than 20 years of research about the women whose vocation it was to keep the sailors safe and the ghosts that legends say kept them company.
Stampfler, who resides in Walloon Lake, just south of Petoskey, in the summer home of Nobel and Pulitzer Prize winning author Ernest Hemingway, began researching Michigan lighthouses in the late 1990s while working for the Grand Rapids-based West Michigan Tourist Association nonprofit organization.
"One of my first projects there was their Lake Michigan Circle Tour & Lighthouse Guide. I was instantly hooked on the history of the lighthouses and their keepers…and eventually, their ghosts," Stampfler said, adding that many of the stories in her book are ones she has written about in magazine articles and shared during presentations during the past 20 years.
During her presentation, Stampfler will walk the audience through each chapter of her book, also providing stories that attendees will only hear upon attending the MCC Reads closing event.
"I've toured most of the lights in the book and share my own personal experiences – including some ghostly activity at Fort Gratiot in Port Huron that happened after the book was submitted for publication," she said.
MCC Library Director Katie Arwood, who is coordinating this event, said she has long wanted to invite Stampfler to the college, pointing out the interest in the topics of lighthouses and the paranormal. The timing of her visit falls perfectly in line with March being Women's History Month and the author's focus on women keepers in Michigan's Haunted Lighthouses.
"She is a well-respected Michigan historian and Michigan author," Arwood said. "Inviting Dianna to close MCC Reads celebrates authorship and an element of spookiness. Reading Dianna's book can also serve as a delightful reminder of the many wonderful places to visit in Michigan."
MCC Reads was established in 2014 to create a community of readers on campus.
"The goal of the program is to promote a love of reading or rekindle that love in longtime readers, promoting the value of literature and library service among students, staff and faculty," Arwood said. "MCC Reads has been a success because of the efforts of many MCC family members across the disciplines, in particular from Language Arts Instructors Jamie Hansen Hopkins and Chad Walden, as well as the college's Writing Center team."
Following the program, copies of Michigan's Haunted Lighthouses will be available for purchase for $20 cash (or $21.20 credit). The book was ranked as high as No. 2 in the "Landmarks" category on Amazon.com. Last year, Stampfler presented at more than 60 libraries, museums and other venues around the state. For the list of upcoming events, visit www.PromoteMichigan.com and click "Speakers Bureau."
Admission to this event is free and light refreshments will be provided.