Website Support
MCC launches a new website
This user-friendly website is designed with students in mind. Staff members are ready to help answer your questions.
Fill out the form

Featured News Or Event
25 years of volunteering
Tom Learmont grew up learning carpentry from his dad and now uses those skills to build and repair buildings at Montcalm Heritage Village.
For more information

Community
Montcalm Heritage Festival is Aug. 2-4
MCC's 32nd annual Heritage Festival is Aug. 2-4 from 10 a.m. to 4 p.m. daily at Montcalm Heritage Village on MCC's Sidney campus.
For more information
Opportunities
Discover diversity and learn with students from all life stages
MCC is committed to building pathways to success for all of our students and citizens in the communities we serve.
Visit Academics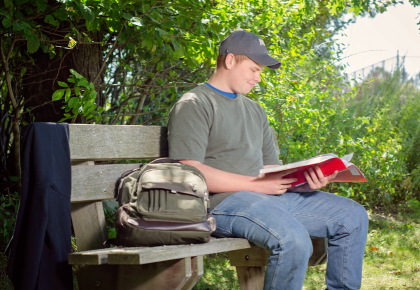 About
Close to home and inexpensive
MCC combines state-of-the-art facilities and technology with its highly qualified instructors, small class sizes and affordable tuition to meet the educational needs of its community. Some of MCC's 60-plus programs include nursing and allied health, business, integrated manufacturing technology, computers, agriculture, digital arts and more.
Learn about MCC
Why is MCC a great choice for so many Montcalm County students?
96.43%
of our graduates would recommend MCC to family and friends
220
Acres on the college's Sidney campus