News
Monday, May 18, 2020
One Book + MCC Reads join for program kick-off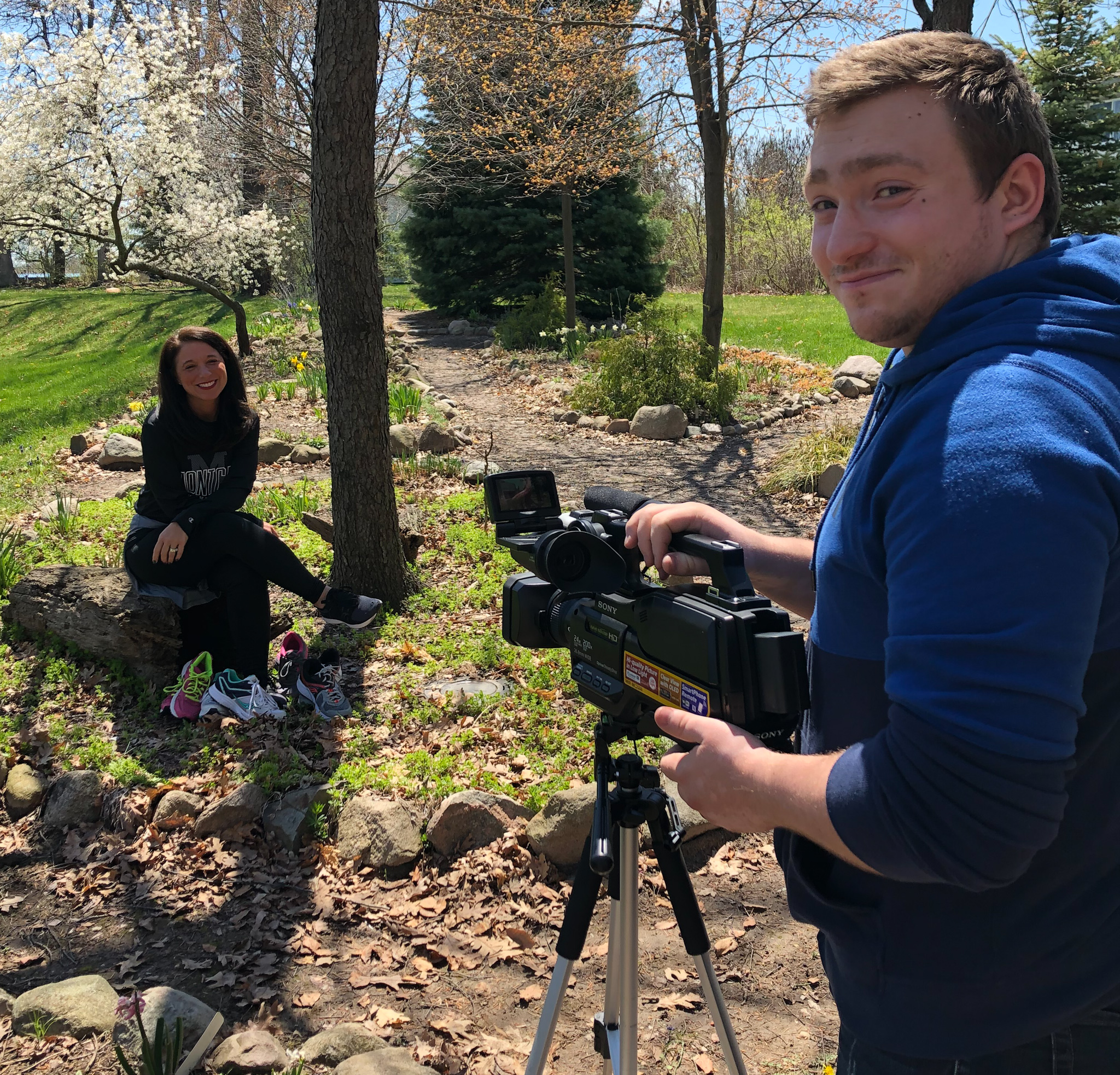 Two popular reading programs to begin June 1 with two book selections 
Written by Shanika P. Carter
for Montcalm Community College 
The current COVID-19 pandemic is not preventing two popular reading programs from reaching our community of readers this year.
The former One Book One County (OBOC) Montcalm and MCC Reads program are merging for an online program to begin June 1. The program will entail weekly email blasts, Read On!, and a series of short videos for participants, along with two book selections to read at the same time for the new partnership.
With the uncertainty of what was to come with COVID-19, Katie Arwood, Library Director at Montcalm Community College (MCC), reimagined a virtual opportunity to keep the community reading.
"I was asked by MCC President Dr. Stacy Young to find a new format for One Book One County Montcalm for this summer," explained Arwood, who had previously collaborated with library directors in Montcalm County in putting programming in place and selecting a title for this year's program.
With the unexpected changes, the partnership with One Book and the annual MCC Reads winter reading program came to life, which can produce involvement from the MCC student population and community members.
"This seemed to me to be the perfect way to create a true community of readers," Arwood said.
In selecting titles that would educate, uplift, and even humor any reader, each book selection was strongly considered in an effort to pull at the heartstrings of the program participants. The titles are: Running with Sherman - The Donkey with the Heart of a Hero by Christopher McDougall, which covers such topics as human-animal relationships, animal intelligence and welfare, family life, grit and resilience; and Virgil Wander by Leif Enger, which looks at small towns and community, Americana/nostalgia, financial hardships and friendships.  
By participating in this partnership and selecting the featured titles, Beth O'Grady, Library Director for both Carson City Public Library and Crystal Community Library, who has partnered with Arwood for One Book to represent the local libraries in the community, stresses the importance of keeping people reading and broadening their horizons.
"Reading brings people together and gives us a common purpose," O'Grady said. "When you read the book, it might pique your interest in another subject mentioned or covered in the book, then you can go into further reading."
The June 1 kick-off program will introduce the Read On! installment featuring familiar faces around Montcalm County and MCC, with One Book originators Maureen Burns and Carole Cole starting the program off chatting about their favorite books and memorable reading experiences.
Each Monday, Read On! will include new book chats, content related to the reading selections, and other interesting book and library-focused material. Arwood, who has been working closely on these featured chats, feels this is a fun way to discover more books to add to your reading lists.
"Once you start talking books with a reader, you never know where the conversation will take you," she shared. "Favorite books often reveal unique things about readers."
The selected 2020 One Book + MCC Reads books will be available for purchase at the MCC Bookstore, operated by Barnes & Noble, on the college's Sidney campus when the campus reopens to the public and will continue to be available at the bookstore throughout the course of the One Book + MCC Reads program. At this time, the college is not announcing a reopening date due to the often-changing nature of the guidelines for public gathering due to COVID-19. The MCC Bookstore has ordered regular and large print copies of the books. In addition, to purchase either of these books online in a variety of formats (print, large print, eBook or audio), visit www.montcalm.edu/bookstore or www.amazon.com. 
There will also be a limited number of the 2020 One Book One + MCC Reads titles available in eBook format and audio download through the following libraries' digital collections, along with circulated copies of the books once they are able to do so again: 
Carson City Public Library

Crystal Community Library

Flat River Community Library in Greenville

Home Township Library in Edmore

Timothy C. Hauenstein Reynolds Township Library in Howard City

Tamarack District Library in Lakeview

Montcalm Community College Library on the college's Sidney campus

Richland Township Library in Vestaburg

White Pine District Library in Stanton