News
Tuesday, March 29, 2022
MCC employees support "Transforming Lives, Empowering People" campaign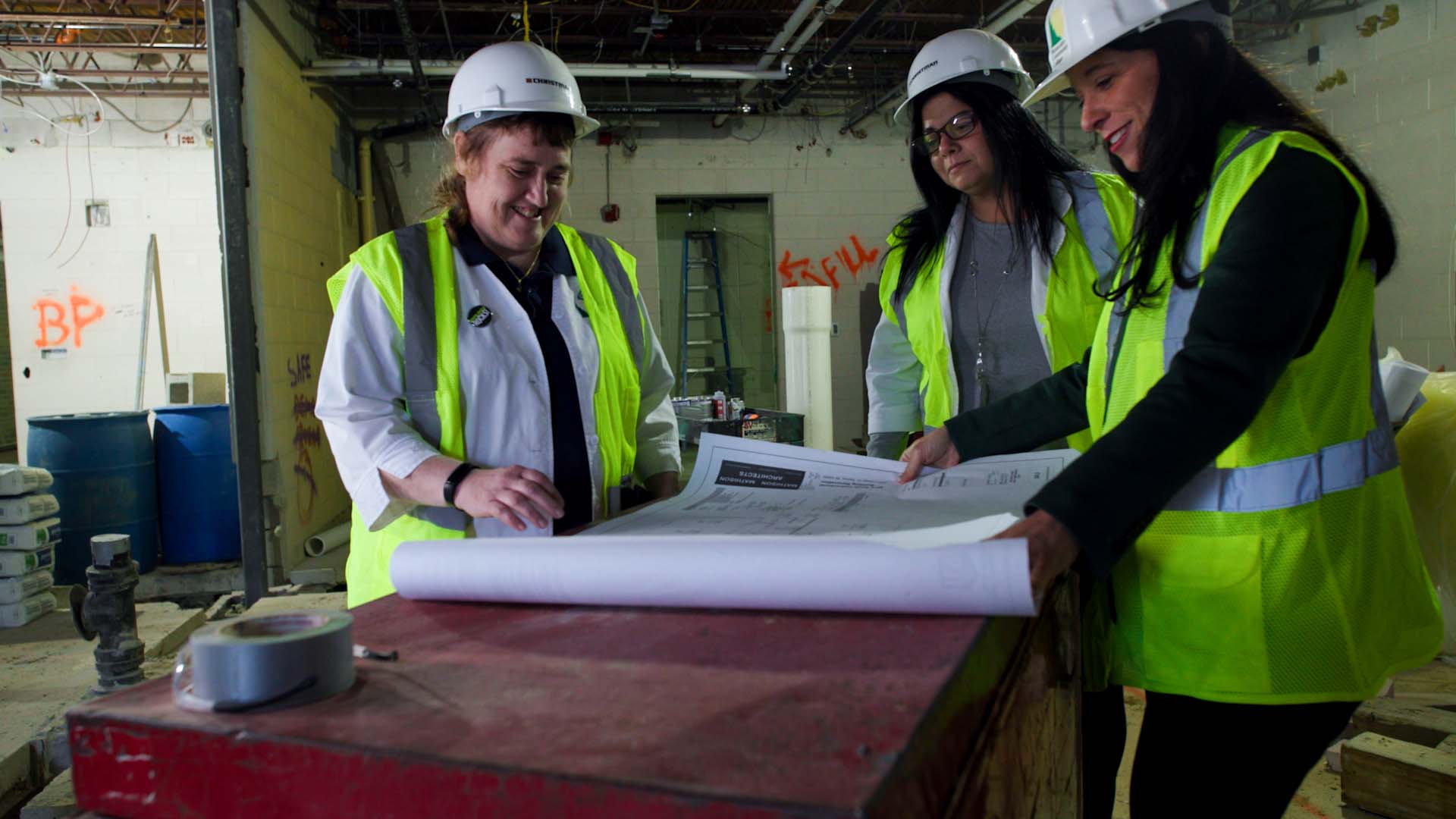 Montcalm Community College employees have pledged their support to the college's "Transforming Lives, Empowering People" campaign, which is under way at the lead gifts level.
A total of $41,849 was raised during the campaign, which included 90 percent participation of full-time and part-time employees.
"We are so thankful to our employees for their support of this campaign," said MCC President Stacy H. Young, Ph.D. "The dedication of our employees is one of the many reasons the college is able to provide quality service to our community of learners."
Biology Instructor Michelle Gibson, Ph.D., and Dean of Nursing and Health Careers Danielle Anderson, M.S.N., co-chaired the employee campaign, which was conducted Jan. 13 through Feb. 22. Working with a committee comprised of Creative Director Kurt Kemperman, Science Lab Supervisor Ryan Kieffer, Administrative Assistant for Nursing and Health Careers Melissa McQueen and Nursing Instructor Tracy Zamarron, the campaign included four teams – Heart, Mind, Body and Soul – to encompass all that MCC strives to achieve.
"Wow! People really care about MCC," Dr. Gibson said. "While talking with employees about the campaign most were supportive and shared stories of why they love MCC. We are really lucky to have so many wonderful people working here."
Anderson agreed.
"We are so fortunate to work in a place where the culture is kind and caring. Our employees are supportive of our students and the needs to help them be successful," Anderson said.
The "Transforming Lives, Empowering People" campaign is designed to allocate $7 million to developing programs to help students gain access and be successful at MCC.
The lead initiative is a $5 million renovation of the Kenneth J. Smith Instructional Building. The Smith Building is a major campus destination as it holds more than half of the college's Sidney campus classroom space, its flagship nursing program, and courses in science, technology, engineering and mathematics (STEM).
As one of the college's original buildings, the Smith Building opened in 1966 and includes classrooms, laboratories and instructors' offices. Last updated in 1999, the building was quickly approaching a point where it either needed to be renovated or it would deteriorate beyond usefulness.
Upon completion, the Smith Building will be transformed into the college's Center for Nursing & Health Careers and the Center for STEM Learning. Specialized spaces will include clinical simulation labs, preparation and debriefing rooms, treatment rooms, a clinical testing and training apartment lab, science and biology labs, phlebotomy labs and specialized student learning spaces, as well as the addition of specialized equipment and technology.
Investments made through the "Transforming Lives, Empowering People" campaign will benefit the community for years to come.
"It is our belief that investing in Montcalm Community College improves the entire community. Educating the students of this county grows the economy of this community and the region," Dr. Young said. "In addition to creating modern, professional spaces for teaching and learning, the campaign will help fund educational resources, leading-edge equipment and scholarships to support our students.
"We are already seeing positive results with the pilot of our MCC Express Conductor program over the summer," Dr. Young said.
The MCC Express Conductor Program provides a point of contact (conductor) to work with students from their first point of contact with the college to the time they enter classes and throughout their time at MCC. Expansion of the program is included in the campaign initiatives. Results from the pilot include:
91% of students in the conductor program enrolled in MCC classes during the next semester.

7% of students in the conductor program earned grades of C or higher.

8% of students in the conductor program increased their gpa.
In addition to the Smith Building renovation, other campaign initiatives include:
$500,000 toward a STEM Program Development and Technology Fund for equipment, technology and curriculum to support teaching and learning.

$500,000 toward First-Generation Scholarships to benefit students who are the first in their family to go to college.

$250,000 toward Mid-Career Scholarships to benefit middle-income students who do not qualify for financial aid, but also do not have the means to pay cash for college.

$450,000 toward Program-Specific Scholarships to benefit students in specific program pathways.

$300,000 toward the expansion of the MCC Express Conductor Program to provide a point of contact (conductor) to work with students from their first point of contact with the college to the time they enter classes and throughout their time at MCC.
For more information, visit montcalm.edu/mccf or contact MCCF Executive Director Lisa Lund at lisal@montcalm.edu or 989-328-1284.
Media contact:
Shelly Springborn
Director of Communications and Public Relations
shellys@montcalm.edu
989-560-0833