News
Monday, June 13, 2022
Dr. Kirk Faber family supports MCC campaign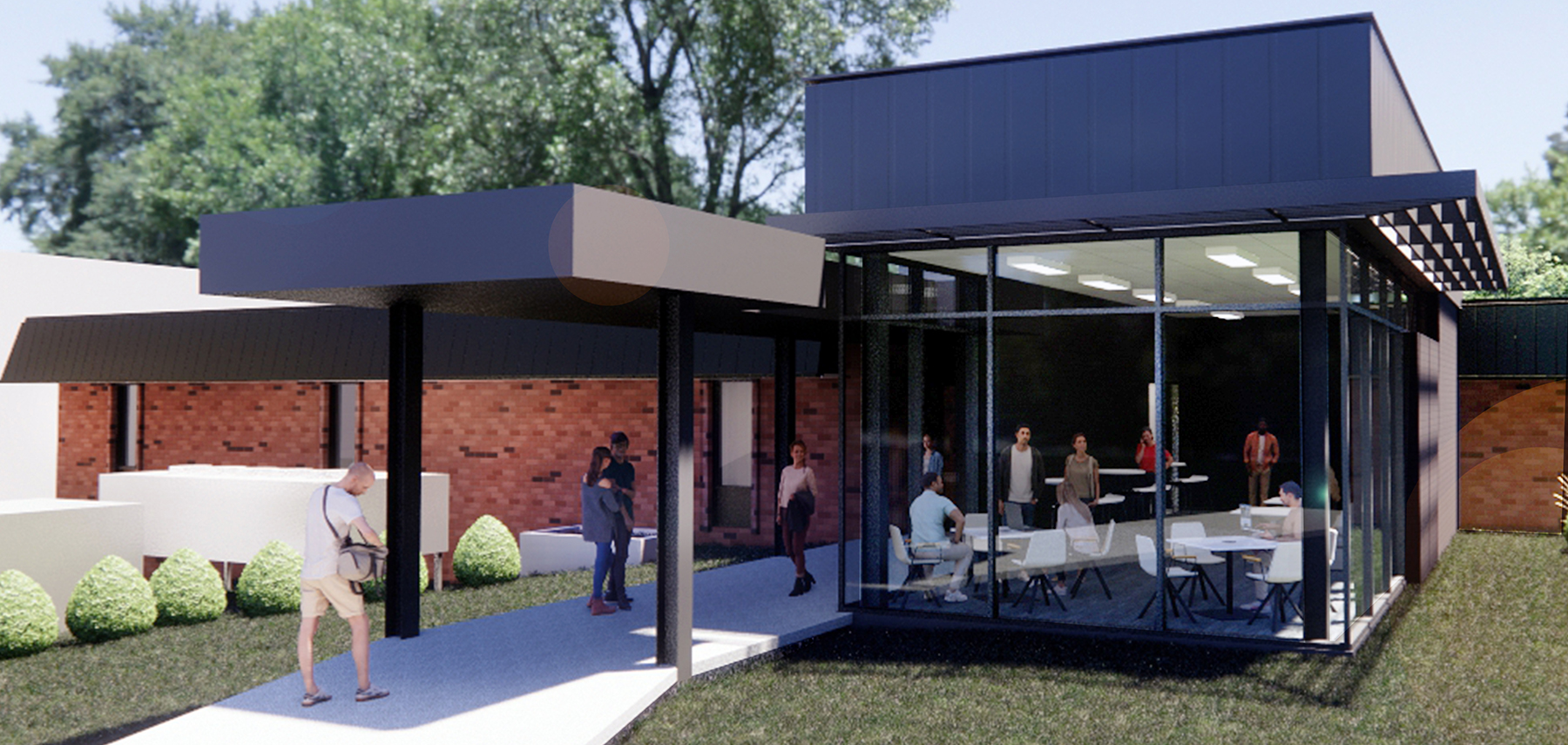 Dr. Kirk and Celeste Faber have pledged a lead gift in support of Montcalm Community College's "Transforming Lives, Empowering People" major gifts campaign, which is designed to allocate $7 million to developing programs to help students gain access and be successful at MCC.
As a Greenville High School graduate and longtime Greenville dentist, Dr. Faber said his family's support of the college stems from his connections to the community and his desire to give back.
"When we look at Montcalm County, one of our greatest assets – and our more valuable export – is our kids. They don't come back. Some of that has to do with job growth and what is available for schools, extracurricular activities and so on," Dr. Faber said. "If we can educate more of the kids in Montcalm County to weather the storms of the future, they might be more inclined to keep their talents local.
"In small businesses in Montcalm County, there's a really high demand for education past high school," he said. "It used to be that you could graduate from high school and get a good job, and that isn't necessarily the case anymore."
Dr. Faber is passionate about supporting education to help create a more vibrant community for years to come.
"Montcalm Community College has a lot to offer with its programs and options to transfer to other colleges and universities to continue their education," he said. "The tuition is reasonable, and they are able to attend classes without all of the extra expense of housing and such."
"An investment in their future will pay them back.  I just want to help people be the best they can be," he added.
MCC Foundation Executive Director Lisa Lund said this gift is a generous demonstration of the commitment by Dr. Faber and his family to support high-quality education in our community.
"Investments like this positively impact our community and region for years to come," she said.
The "Transforming Lives, Empowering People" campaign includes six major initiatives that will enhance and expand student access, MCC's Sidney campus and positively impact our community.
The lead initiative is a $5 million renovation of the Kenneth J. Smith Instructional Building. The Smith Building is a major campus destination as it holds more than half of the college's Sidney campus classroom space, its flagship nursing program, and courses in science, technology, engineering and mathematics (STEM). Upon completion, the Smith Building will be transformed into the college's Center for Nursing & Health Careers and the Center for STEM Learning. Specialized spaces will include clinical simulation labs, preparation and debriefing rooms, treatment rooms, a clinical testing and training apartment lab, science and biology labs, phlebotomy labs and specialized student learning spaces, as well as the addition of specialized equipment and technology.
Through this gift, several rooms will be named on behalf of Dr. Faber's family including an Anatomy & Physiology classroom, a lecture classroom, a general classroom, a Biology prep room, two student collaboration areas and an open lounge.
In addition to the Smith Building renovation, other campaign initiatives include:
$500,000 toward a STEM Program Development and Technology Fund for equipment, technology and curriculum to support teaching and learning.

$500,000 toward First-Generation Scholarships to benefit students who are the first in their family to go to college.

$250,000 toward Mid-Career Scholarships to benefit middle-income students who do not qualify for financial aid, but also do not have the means to pay cash for college.

$450,000 toward Program-Specific Scholarships to benefit students in specific program pathways.

$300,000 toward the MCC Express Conductor Program to provide a point of contact (conductor) to work with students from their first point of contact with the college to the time they enter classes and throughout their time at MCC.
For more information, visit montcalm.edu/mccf or contact MCCF Executive Director Lisa Lund at lisal@montcalm.edu or 989-328-1284.
Media contact:
Shelly Springborn
Director of Communications and Public Relations
shellys@montcalm.edu
989-560-0833