News
Monday, December 19, 2022
MCC Food Sources receives donation from First Congregational Church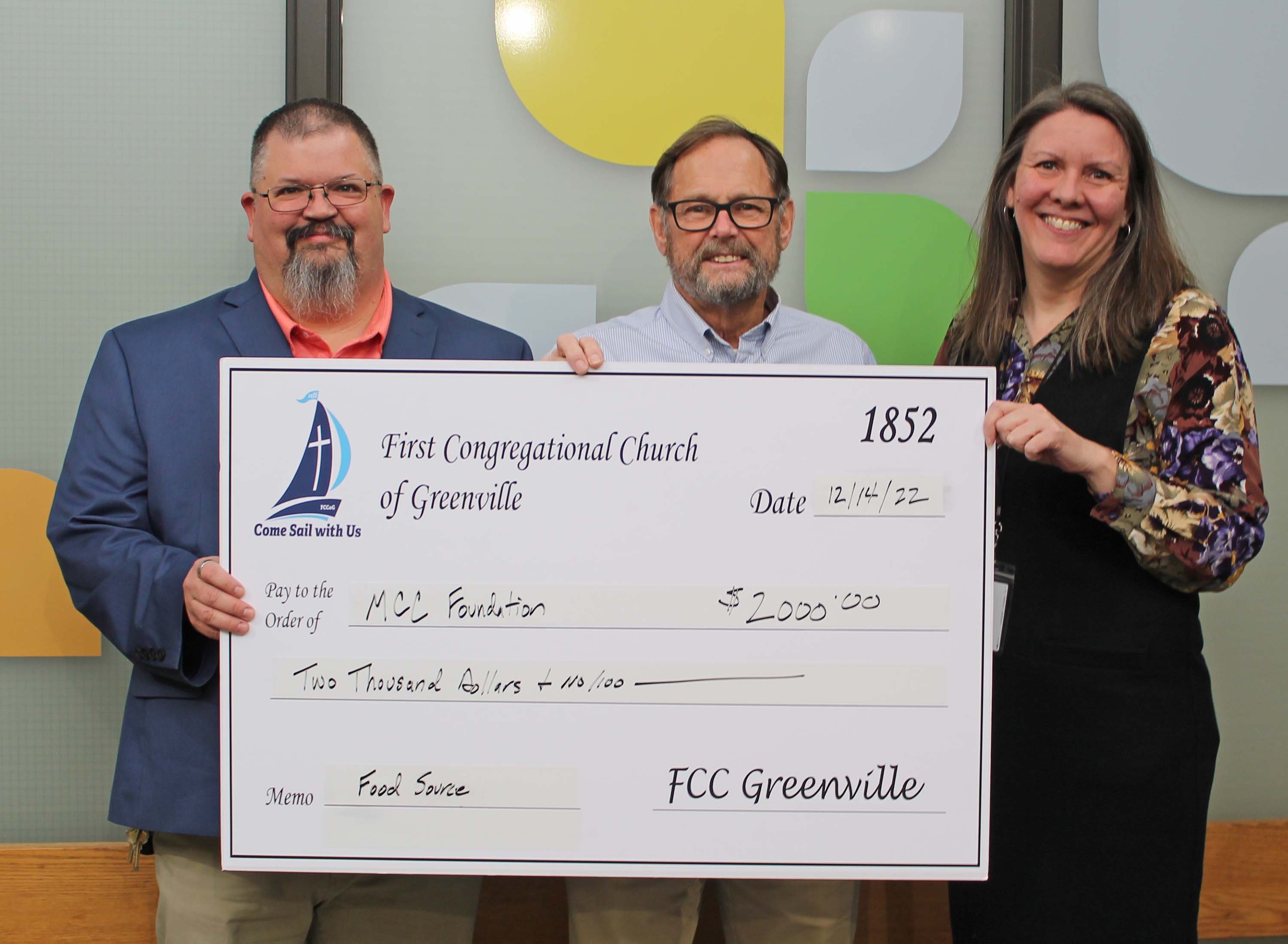 The Montcalm Community College Foundation recently received a $2,000 donation from First Congregational Church in Greenville to support The Food Source at MCC, the college's food pantry for students.
Pastor Ed Milam and Dr. Kirkwood Faber visited the college on Dec. 14 to present the check to MCC Foundation Executive Director Lisa Lund.
They said a picture in the paper this summer of a donation to the MCC Food Source prompted the local church to make their own donation to a food bank they didn't realize existed.
"It feels real good," Dr. Faber said about giving back to the community. "You get back when you give. It's what Christians do. They help their neighbors in need."
Lund said the college appreciates support from the community to help students in need.
"We are grateful for this generous donation, which will allow us to continue to serve students in need," Lund said. "We know we have many food-insecure students and being able to fulfill this need helps remove one barrier as they seek to better their personal situations through education."
The Food Source at MCC provides current MCC students with nutritious food items as well as personal care items while classes are in session. Auxiliary Services Manager John Davis manages the Food Source through the college's Recreation Department. Donations of non-perishable food items are accepted at any time and may be left at the Recreation Desk, in the Activities Building on the college's Sidney campus. For more information, visit montcalm.edu/food-source.
Media contact:
Shelly Springborn
Director of Communications and Public Relations
shellys@montcalm.edu
989-560-0833