News
Friday, March 24, 2023
MCC to rededicate its Kenneth J. Smith Instructional Building during April 19 celebration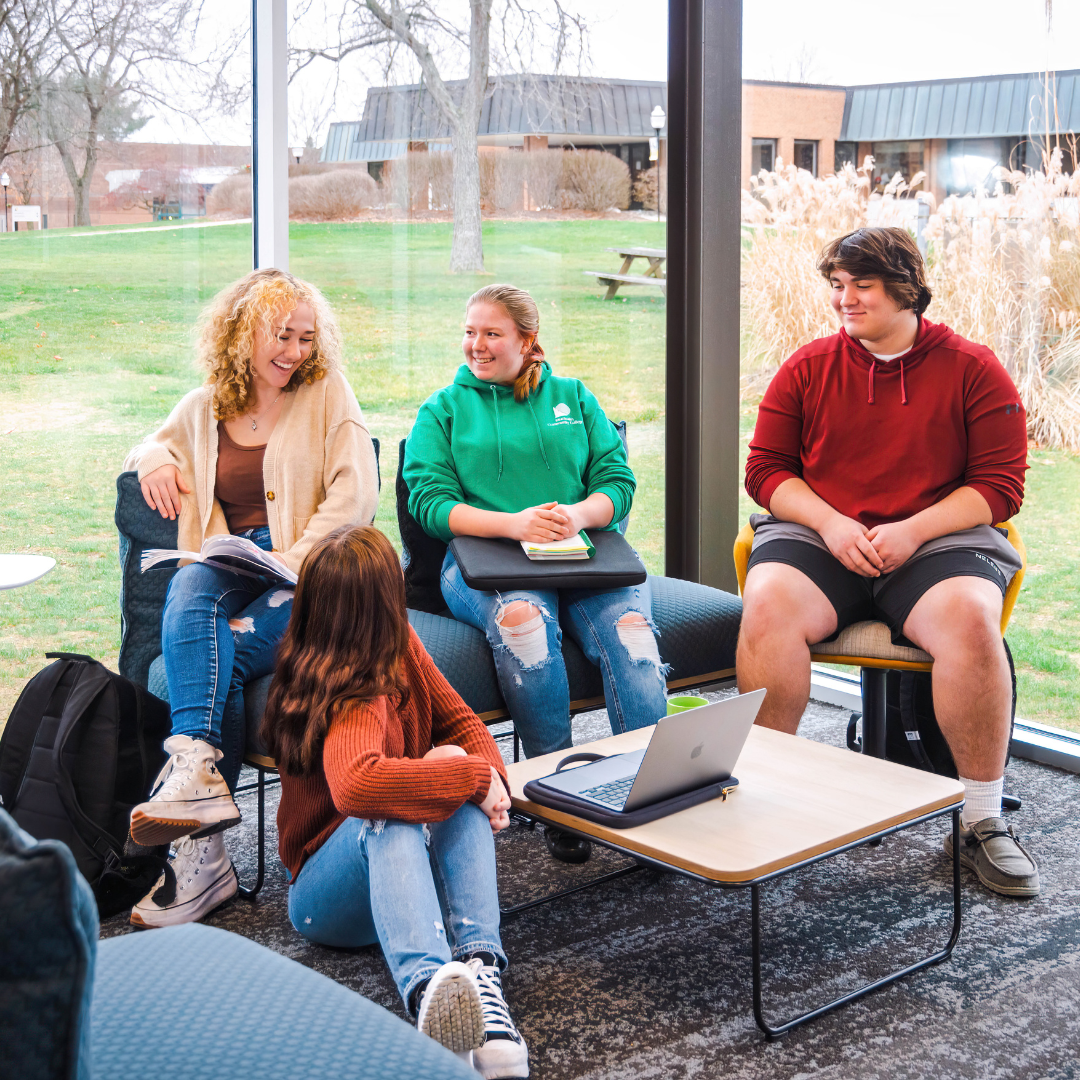 A rededication celebration for the Kenneth J. Smith Instructional Building on Montcalm Community College's Sidney campus will be Wednesday, April 19, from 4 to 6 p.m.
The program includes:
4 p.m. – Rededication program and ribbon cutting
4:45 to 6 p.m. – Building tours
Community members are invited to attend. Please RSVP by April 12 to President's Office Executive Assistant Lisa Herald at lborton@montcalm.edu or 989-328-1210.
The Smith Building houses more than half of MCC's Sidney campus instructional space and serves as the college's center for science, technology, engineering and mathematics (STEM) learning.
The top level of the Smith Building houses The Center for STEM Learning and the lower level houses The Center for Nursing & Health Careers. These spaces feature leading edge technology and equipment aimed at delivering coursework in areas such as nursing, anatomy and physiology, biology, chemistry, mathematics, sciences and more.
MCC President Stacy H. Young, Ph.D., said the renovated learning spaces support the college's mission of "Transforming Lives Through Quality Education."
"Throughout the building you will see spaces designed to enhance course delivery and student support," Dr. Young said. "Delivering coursework in these spaces will help MCC meet the demands of a dynamic and evolving workforce by building students' professional skills, content knowledge and fluency in STEM fields."
The renovation is part of the college's $7 million "Transforming Lives, Empowering People" major gifts campaign. In addition to the Smith Building renovation, other campaign initiatives include:
$500,000 toward a STEM Program Development and Technology Fund for equipment, technology and curriculum to support teaching and learning.

$500,000 toward First-Generation Scholarships to benefit students who are the first in their family to go to college.

$250,000 toward Mid-Career Scholarships to benefit middle-income students who do not qualify for financial aid, but also do not have the means to pay cash for college.

$450,000 toward Program-Specific Scholarships to benefit students in specific program pathways.

$300,000 toward the MCC Express Conductor Program to provide a point of contact (conductor) to work with students from their first point of contact with the college to the time they enter classes and throughout their time at MCC.
For more information about MCC's "Transforming Lives, Empowering People" campaign, visit montcalm.edu/mccf or contact MCCF Executive Director Lisa Lund at lisal@montcalm.edu or 989-328-1284.
Media contact:
Shelly Springborn
Director of Communications and Public Relations
shellys@montcalm.edu
989-560-0833