News
Wednesday, December 16, 2020
MCC Foundation support students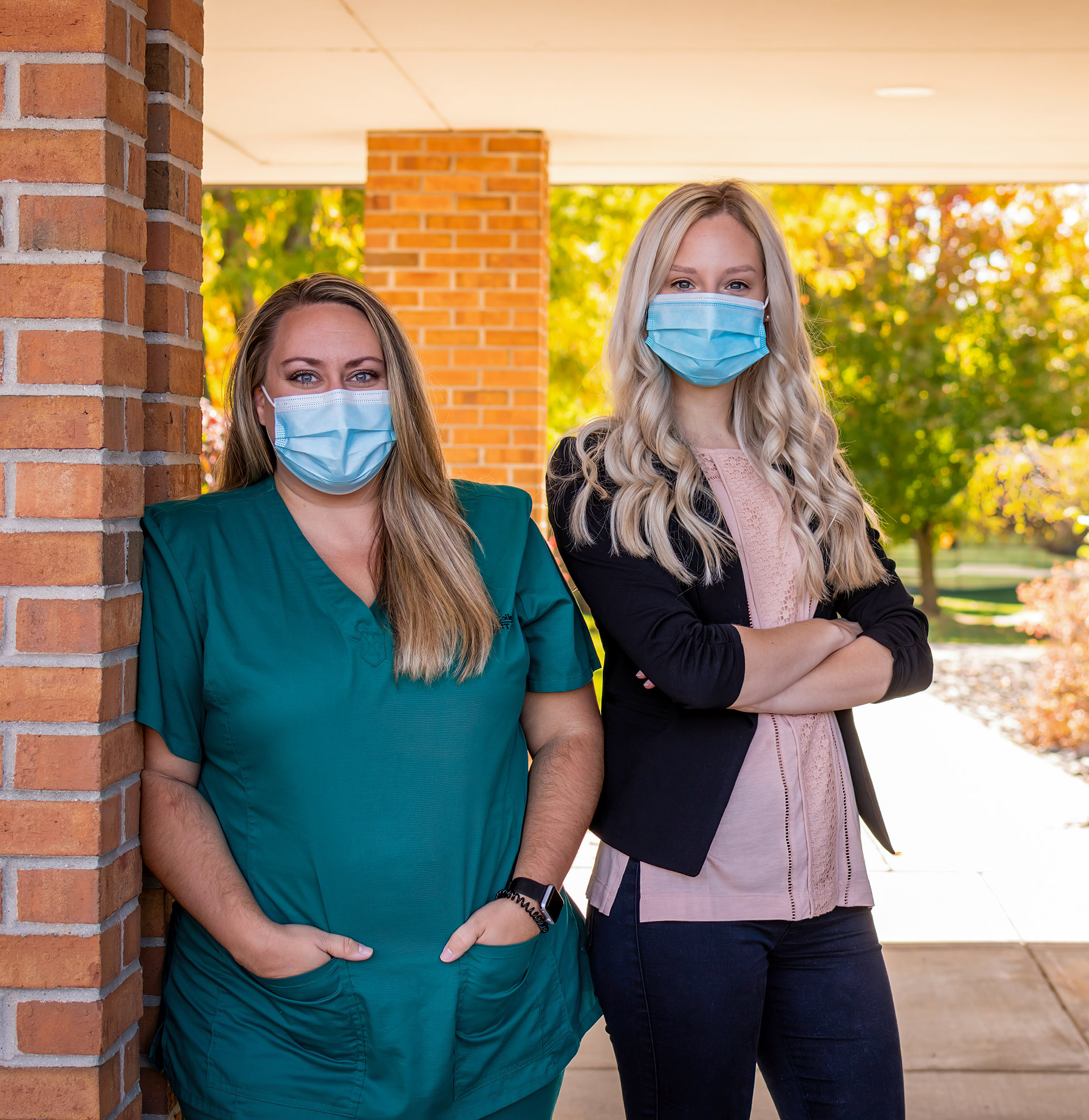 Scholarship applications open Jan. 1, 2021
The Montcalm Community College Foundation helps bring hope to our students.
Whether it's through student scholarships, classroom resources, technology upgrades or more, the MCC Foundation supports the college's mission of serving the educational needs of our community.
More than $388,000 in MCC Foundation scholarships and other aid was available to students this academic year, with a total of $185,300 in endowed scholarships being awarded to 206 students to help them fund their education.
The next scholarship cycle opens Jan. 1 and the application deadline is April 15, 2021.
Kristine Temerowski and Jessica Johnson are two of our students whose futures have been impacted as recipients of one of our endowed scholarships. They both received the MCCF Nancy Steele Allen Edwards Nursing Scholarship for the 2020-2021 academic year. This scholarship is intended to be a full ride for nursing students, covering the cost of their education as they pursue a nursing degree at MCC.
They both agreed that the scholarship took away the stress of how to pay for their education and allowed them to focus on learning.
"Through this scholarship I was able to take away the financial burden of the nursing program," Temerowski said. "This has been a huge stress reliever and has given me the opportunity to focus more of my time on school, rather than working full-time to pay for school. With the help of this scholarship, I am proud to say I have earned myself a spot on MCC's honor's list throughout all my nursing program semesters thus far.
"MCC and this scholarship have made a goal of mine, that seemed so impossible to reach, much easier to attain than I could have ever imagined. Hope has made me happy with where I am, and excited to see what I will continue to accomplish," she added.
"This scholarship greatly impacted my life," Johnson said. "It provided an opportunity to focus more on school and work less. Without this opportunity, being successful in the nursing program would have been a constant source of stress and worry. I am grateful every day that this scholarship has offered me the opportunity pursue my dream of becoming an RN."
Johnson said to her, "hope is that feeling of optimism. Without it, I would not be pursuing this career. As a future nurse, I recognized that hope is also a vital part of the healing journey for patients. It is because of hope that I strive to be better, work harder and give more."
You can become a Hero of Hope this year with a contribution to the MCC Foundation's Annual Campaign. Visit montcalm.edu/give-now to contribute or for more information. For a complete list of scholarships and more information, visit montcalm.edu/scholarships.
If you would like additional information about the MCC Foundation, please contact Lisa Lund, Executive Director for Institutional Advancement and the MCC Foundation, at lisal@montcalm.edu or (989) 328-1284.