Meet MCC Alumna Betty J. Marier
Betty J. Marier prefers to use the term "goal" instead of dream, and achieving her goal was exactly what she set out to do when she enrolled at Montcalm Community College (MCC).
Marier went from looking at her lifelong bucket list goal of earning a college degree by the age of 60, to checking it off as the first goal met on her list.
Nearing the end of her career and referring to herself as a "seasoned student," the Greenville-area resident explained, "I was determined to graduate not older than 60 years. Graduation was supposed to be May first, and my sixty-first birthday was May 8. So, I did graduate not older than 60!"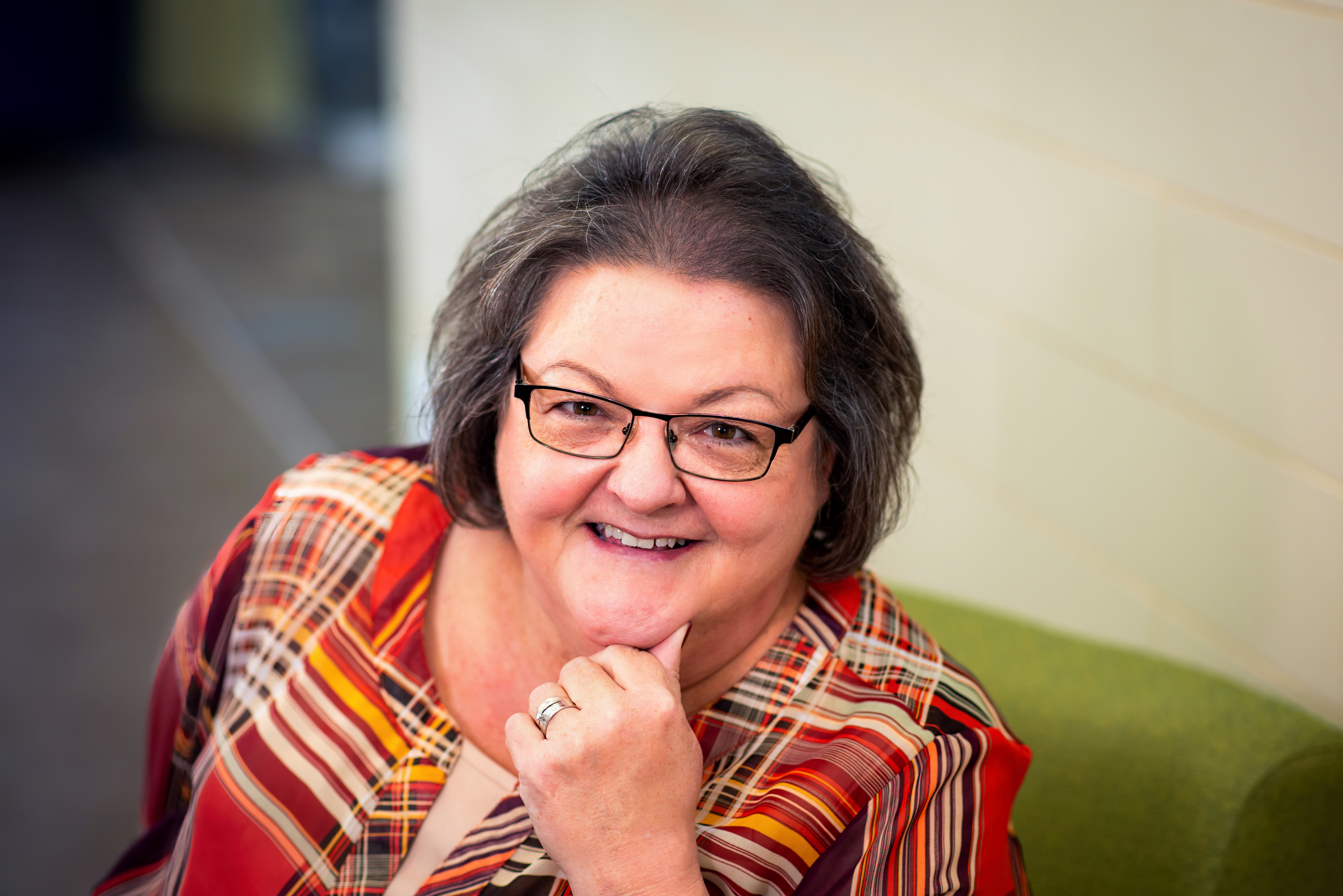 Graduating from MCC with high honors in spring 2020 with an Associate of Applied Science degree in Accounting, Marier participated in the college's drive-thru commencement ceremony on July 11.
Although she missed the usual pomp and circumstance that comes with the traditional graduation ceremony, Marier said she appreciated the celebration.
"It was early on in the pandemic. No one knew what was what. Things were changing daily, but MCC recognized the importance of validating the efforts of the students," Marier explained, adding that holding the graduation outside was a great idea.
The journey to graduation itself was one that Marier described as being difficult and a long road; this was due to a variety of reasons, including having been out of school for a long time, the adjustment to the online platform due to COVID-19 and her busy life outside of school.
An accountant, Marier said that she had always regretted not going to college after high school.
"I married at 19, started our family at 23, was a stay-at-home mom to our four daughters for 20 years, and went back to work part-time when our youngest daughter graduated from high school," she said. "Soon the grandchildren began being born, so I took some time to be a grandma. Then it occurred to me I could go to college."
Marier only took a couple of classes at a time due to working full-time and running her own business, which entails assisting small businesses with setting up and operating QuickBooks. Primarily performing payroll tax reporting, she currently works with two nonprofit organizations and two other small businesses.
In addition, there were times she put school on hold to take a "grandma break" as more grandchildren were born into the family. In the end, and as hard as it was at times, Marier pushed ahead and completed her degree in about four years.
"Attending MCC was one of the best experiences of my life. It was the perfect setting for me at this point in my life and career. I found my life and work experiences very applicable to my studies," Marier said.
She described her class discussions as "spirited" when combining the perspectives from different generations. She also appreciates the faculty, including Business Instructor Bill Bishop, Social Science Instructor Ken DeLong, Dual Enrollment English Instructor Ben Stancil, Economics Instructor Elizabeth Klooster, Mathematics Instructor Katey Johnson and Student Success Counselor Tore Skogseth, for their contributions, time and effort in her journey and learning experience.